Are you an architect, a home builder or a realtor looking for 3D architectural visualization & rendering for your real estate projects?
Are you in a dilemma about how to do 3D rendering and if 3D architectural visualization & rendering services would help you boost your business?
If the above questions strike a chord in your head, then this 3D architectural visualization & rendering blog article is for you.
In this article you will get clear about many aspects of 3D architectural rendering service and how it will help you boost your business.
A 3D render is actually a 2D image representation after collecting all the information from a 3D model of a product.
The 3D rendering artists first create a 3D model after understanding the client vision and expectations and finally, after refining the model through various stages the final render is created.
We will look at the process at a later stage.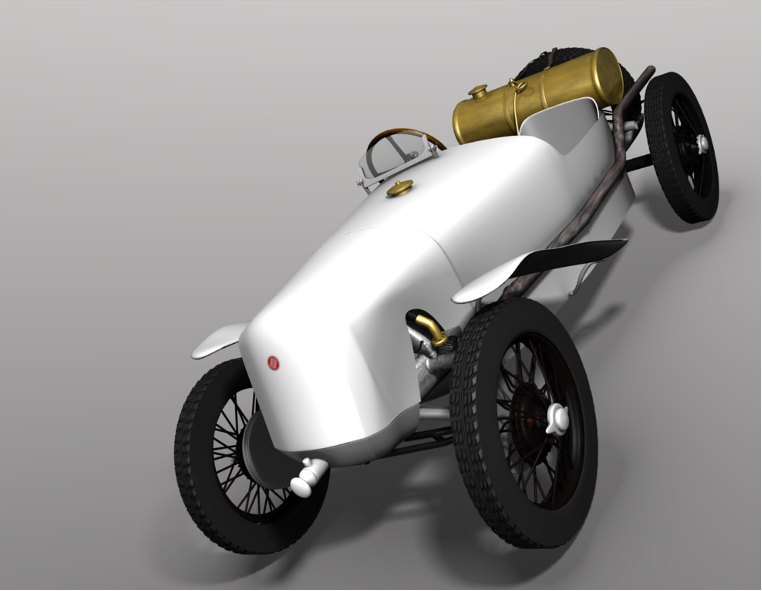 When the process of 3D rendering is applied to an architectural design; a building or any structure, it's interiors, and exteriors, it is called 3D architectural rendering.
3D architectural rendering takes into account all the design intricacies of the architectural structure in question, creates a model to cover all the aspects required and then through various phases of refinement, creates the final output of the structure.
Through 3D architectural rendering you can actually portray how your constructed architectural structure would actually look like even when it is at the design stage.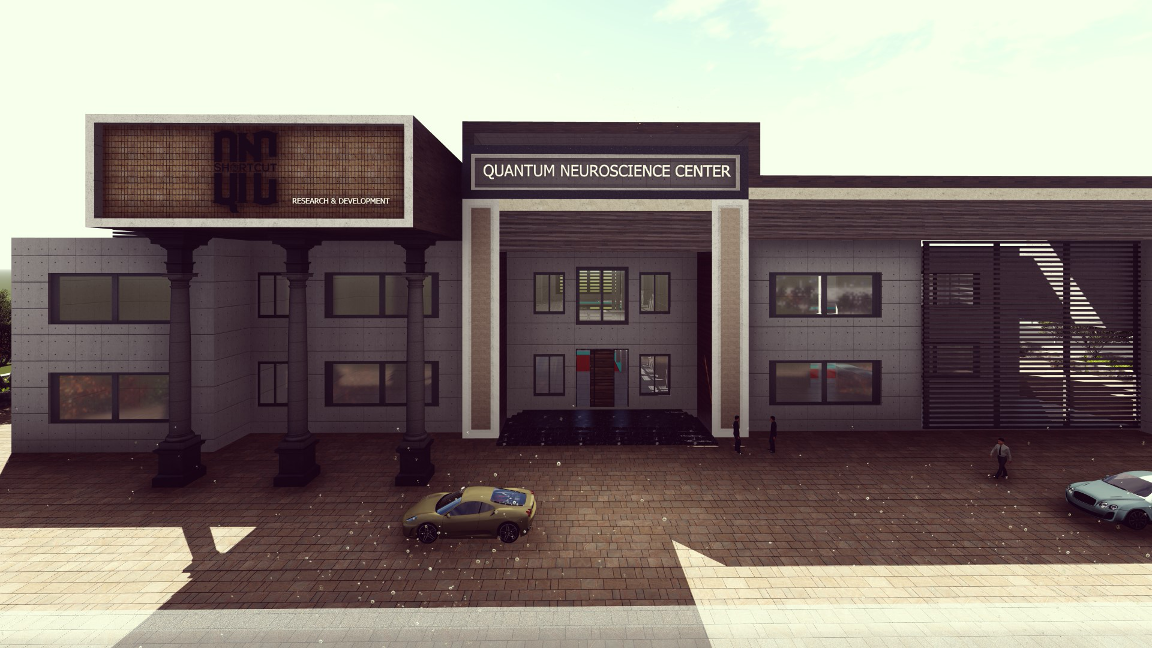 7 reasons why 3d architectural rendering & visualization is important for construction industry of usa
What are the benefits of 3D Rendering?
With their wide scope and the vividness produced, it's not a thing of surprise that the demand for 3D renderings is on the rise in 2021.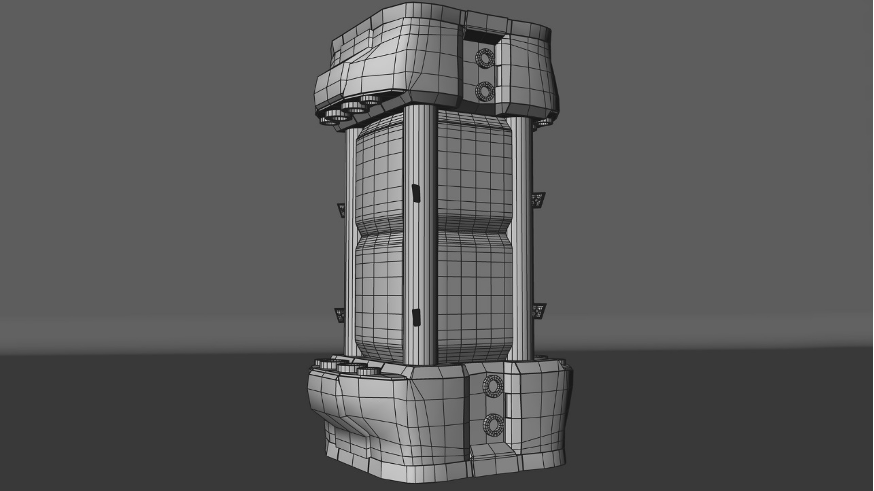 Here we will look at the many benefits that 3D rendering can bring to any business:
1. Perfect Lighting; On Time, Every Time
Being a computer-generated output, 3D renders provide you complete control over outdoor and indoor lighting.
Now you do not have to wait for a sunny day or a perfect sunset to capture your landscape or architecture in just the right light. You will never need to wait for the weather to break, the sun to shine, or the shadows to move.
With the help of 3D rendering, you have complete control over the time of year, the time of day, the angle of the sun, the intensity of the sunlight, everything! It's always a sunny day in a 3D rendering (as long as you want it to be.
With respect to interiors, 3D rendering gives you complete control over every aspect of indoor lighting without the need to hire an expensive lighting crew. You can soften or sharpen shadows.
For a final touch, a talented team can finesse the most subtle hues to meet your precise vision.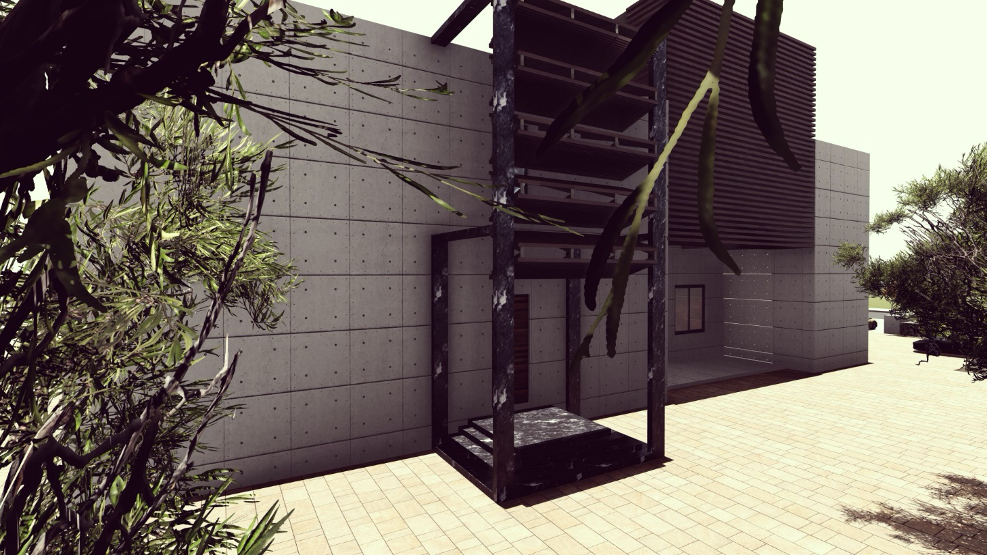 2. Visualizing Future Products In The Concept Stage
A product that is in the planning stage, or is otherwise unfinished, is another perfect opportunity for 3D rendering.
Marketers, and other professionals often use 3D renders to explore a wide variety of options without having to invest in travel, props, furniture, photographers, and designers.
Furthermore, for any changes related to any aspect of the product (that you have already captured), you don't need to start all over again. You can modify only that part of the 3D render which requires the change to be implemented.
This saves a lot of time and also additional expense when compared to digital photographs.
With the flexibility that 3D rendering offers, you are always only a few mouse clicks away from the precise modification or new perspective you need.
Why 3D Rendering Is A Perfect Money Saving Alternative To Jewelry Photoshoots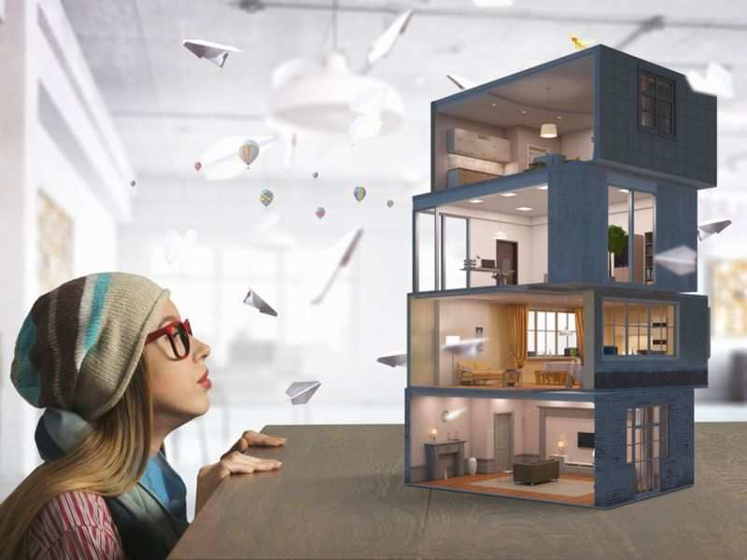 3. Streamlined Branding & Marketing
One of the most striking advantages of 3D rendering is its unique, and unmatched capacity to maintain marketing and branding consistency over time.
Let's say for example, you want to maintain your brand's hallmark look and feel throughout all of your marketing materials, then it's important to consistently use your brand's precise color scheme. Learn more about the secret to builder's marketing success here.
On the other hand, if your marketing materials depend directly on photography, you will need to reproduce those colors onsite for each new photo taken. It will involve a considerable time investment that can lead to prohibitive costs.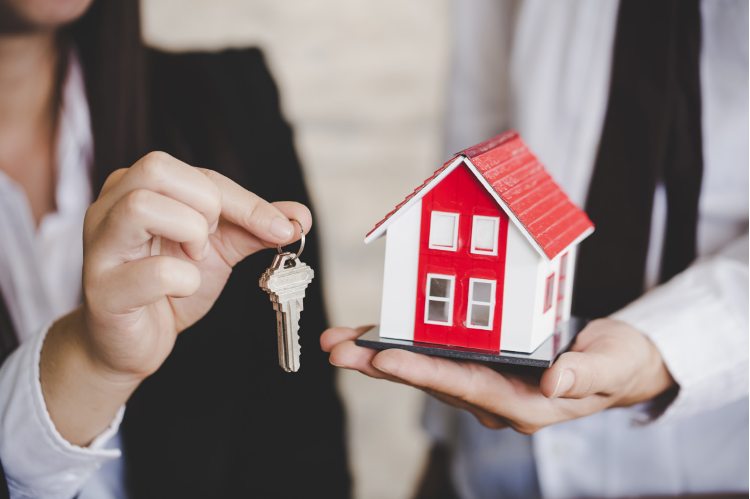 3D rendering eliminates the need to hire a photographer, designer, decorator, and lighting specialist for an ongoing series of expensive onsite photographs.
You can just hire a best-in-breed 3D rendering provider to do it all in-house! For future marketing campaigns, you can simply reuse the same internally available color scheme for each new 3D render. It couldn't get any easier!
Even if you already have in-house specialists, you can rely on us for 3D Architectural Rendering & Visualization Outsource during high season, since we easily handle large-scale projects and deliver results in short time with our more than 35 experienced & dedicated designers and 3D Artists. GET in touch with us to discuss your 3D Architectural Rendering requirements.
4. Accuracy & Precise Measurements
A lot of the benefits of 3D renderings stem from the superb control over the resulting imagery that 3D rendering offers. This control is never more evident than in the case of architectural renderings.
As opposed to digital photographs, which cannot convey precise 3D distance information, 3D renders provide for precision measurements within the rendering itself.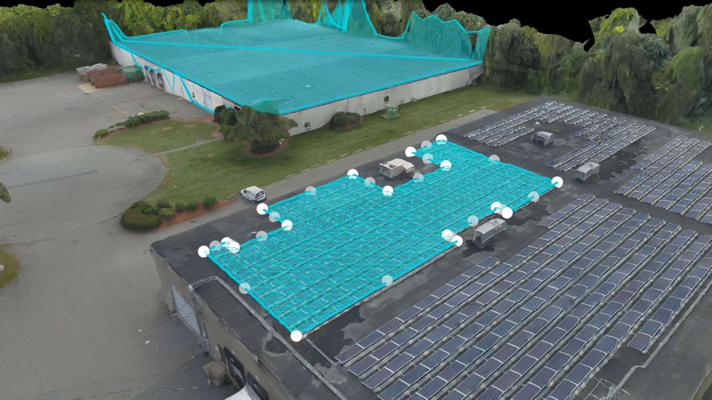 5. Communication
Precise, concise & unambiguous communication is another area where 3D rendering shines. Once your customer fully understands the project you're planning, you are that much more likely to inspire feedback, buy-in, and maybe even a pat on the back.
A photo-realistic 3D render can swiftly solve the communication problem by giving stakeholders, employees, customers and clients a breath-taking 3D visualization that facilitates understanding while bringing a project's complexity together in a singular, unified way.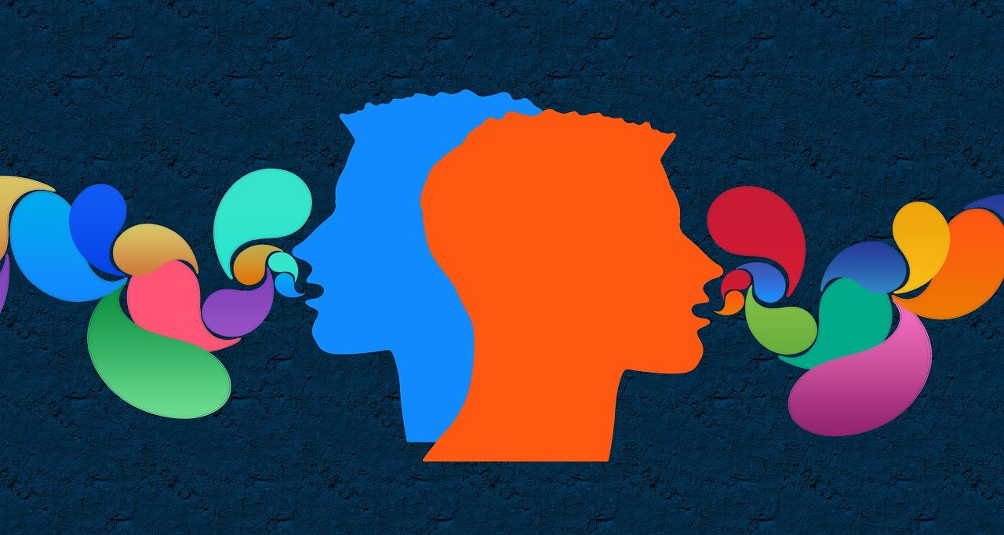 At times, too much detail could distract from the clarity of your message or project. At that point of time, an artistic 3D rendering provides the clearest communication channel by focusing your viewers' attention on only the key visual highlights of the project at hand.
Benefits of 3D Architectural Rendering & Visualization Services for Real Estate Businesses
3D architectural rendering design services for your building or property or real estate project can add value to your marketing campaigns.
People usually prefer engaging visual presentation over static information dumps.
Would you rather look at a 3D presentation of a new house or a traditional top-down blueprint?
It's not a big surprise if you chose the former. 3D render services are becoming a game-changer in the industry. People naturally cling to a more visually stimulating presentation, after all.
If you're still not sold on the idea, take a moment to see the many benefits it can do for your company.
1. 3D Renders Help In Attracting Clients
Human brain is attracted to certain shapes and lines more so than others. Men and women alike prefer shapes with gentle curves.
You will not get to test people's responses with a flat 2D image as they won't get to see the depth and dimensions of the design.
It is the same with 3D architectural rendering services. You will be able to present the images as they would appear in real life. This attracts clients more than a flat blueprint.
It gives the impression of looking at the real thing, which is always going to be better than looking at rough sketches.
If you have 3D renders to assist your marketing efforts, you're more likely going to get client approval faster than before.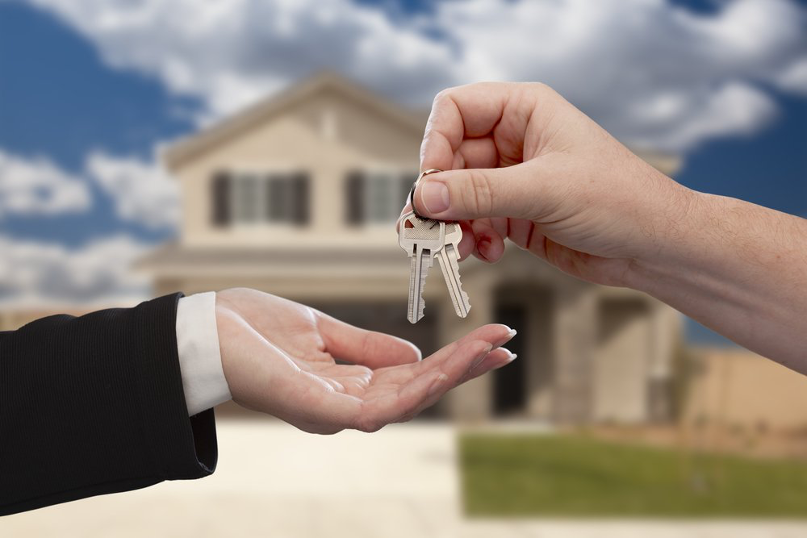 2. Presentations Are More Precise
Amongst the drawbacks, one of the main problems of 2D images is that you're still looking at theoretical designs and measurements.
You can be never sure if the 2D measurements would work in the real world. There is no possibility of testing those designs until on the field.
Now, the clients might not see the bigger picture as they might not understand all the intricacies of a complex, 2D blueprint.
3D architectural rendering design services helps you bypass these problems.
3. Early Identification of Problems
It is not only the changes that your clients are asking for, that you will work upon. There can be several other problems that you can spot before construction of the project begins.
With the help of 3D renders you can spot if there's an issue with structural integrity or stability. You can also identify if there's lack of space or if the design is unappealing to test audiences.
You'll be able to catch hold of all these problems before construction begins. This will save the company time and money.
The worst-case scenario is to make major architectural changes while workers are already on the field.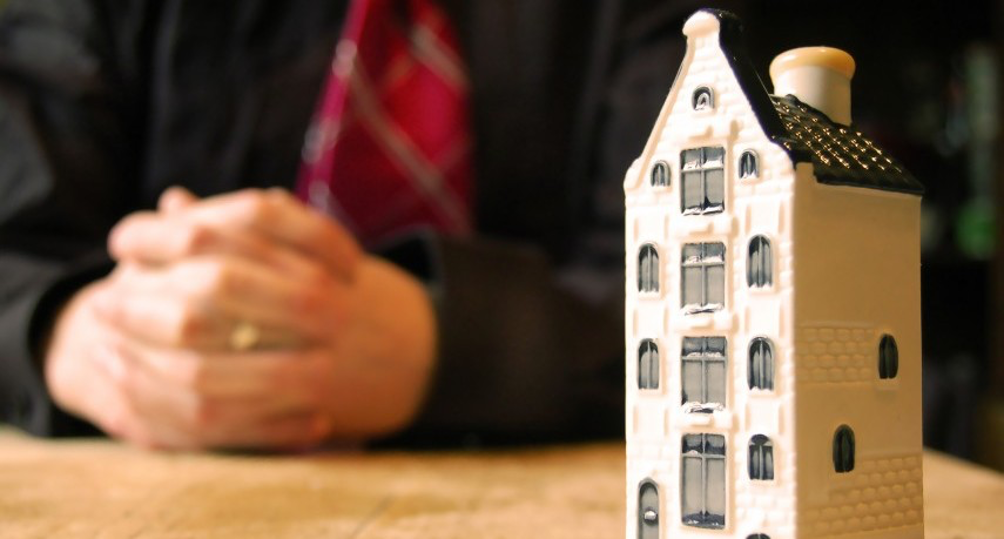 4. Edit On The Go
Creating precise presentations for clients in itself is a long process. Even after the presentation, the client might ask for some changes.
Editing a 2D blueprint is both, cumbersome and time consuming. You will have to engage too many resources to re-sketch the new concept and implement the new ideas.
3D architectural rendering design services presents the solution. Changes can happen real time.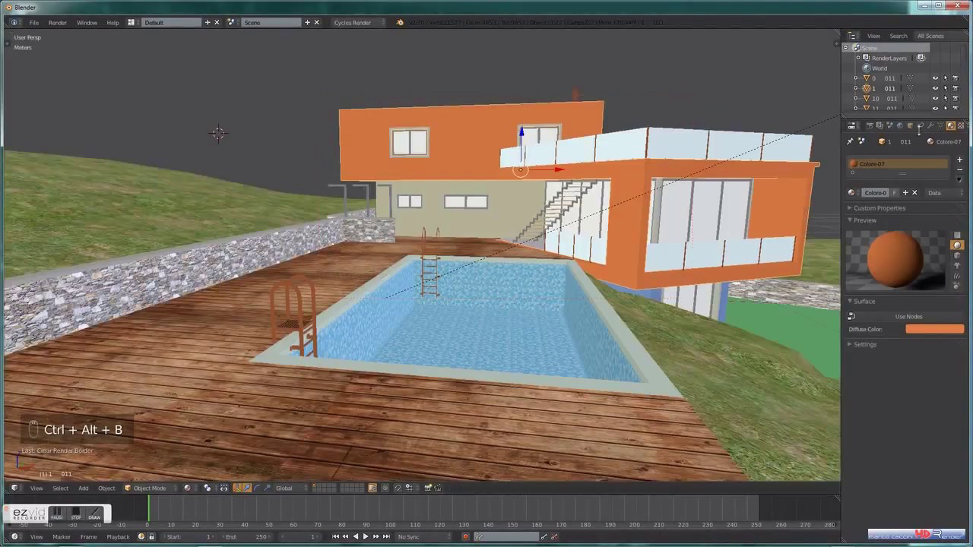 5. Cost Effective
Editing any design is a costly affair. You not only pay for the adjustments but for the time and manpower needed for those changes.
Now, making all these adjustments on a 2D blueprint is an immensely costly affair.
Specialized software for 3D rendering makes the process more affordable. Designers can now make the changes on the go with a handful of clicks. This means less money spent on adjustments. The money saved can go to other vital aspects like marketing.
6. 3D Renders Enhance Marketing
3D renders go a long way in boosting advertising and bring a positive impact to your marketing efforts.
You, for sure, will not put a 2D blueprint in a commercial. It will be too boring for your target audience and no one would like to look at it.
On the other hand, 3D renders are beautiful to look at. With photorealistic rendering, some people might not even realize they're looking at a simulated image and not the real thing.
Please be informed that this is only taking traditional marketing into consideration. If you can add in something like virtual reality opportunities and your business can explode in popularity.

7. Virtual Reality Opportunities
Marketing has entered a new dimension altogether, and VR is the next big thing.
VR has already created ripples in marketing efforts and will continue to make changes for the next many years to come.
Read here..more about.. Possibilities and benefits of Virtual Reality in Real estate marketing..
Just imagine what you can do with VR and 3D rendered presentations. Instead of giving a video presentation to your clients, why not make them a part of that by taking them into it?
You can create a virtual 3D environment and then your clients can explore it through VR technology. Instead of enjoying the 3D visuals from a distance, your clients can actually get immersed into it and experience the whole thing even before it is actually designed.
What is the Best 3D Architectural Rendering Software?
What Is Architectural Rendering Software?
Architectural rendering software allows users to create 2D and 3D images of an architectural design.
Architectural rendering software are used by architects & interior designers alike, to enhance their designs and create a more realistic representation of what their final design may look like.
In addition to the above, it allows designers to more accurately identify problems in the developmental stages of a design as well as more effectively communicate design ideas with clients.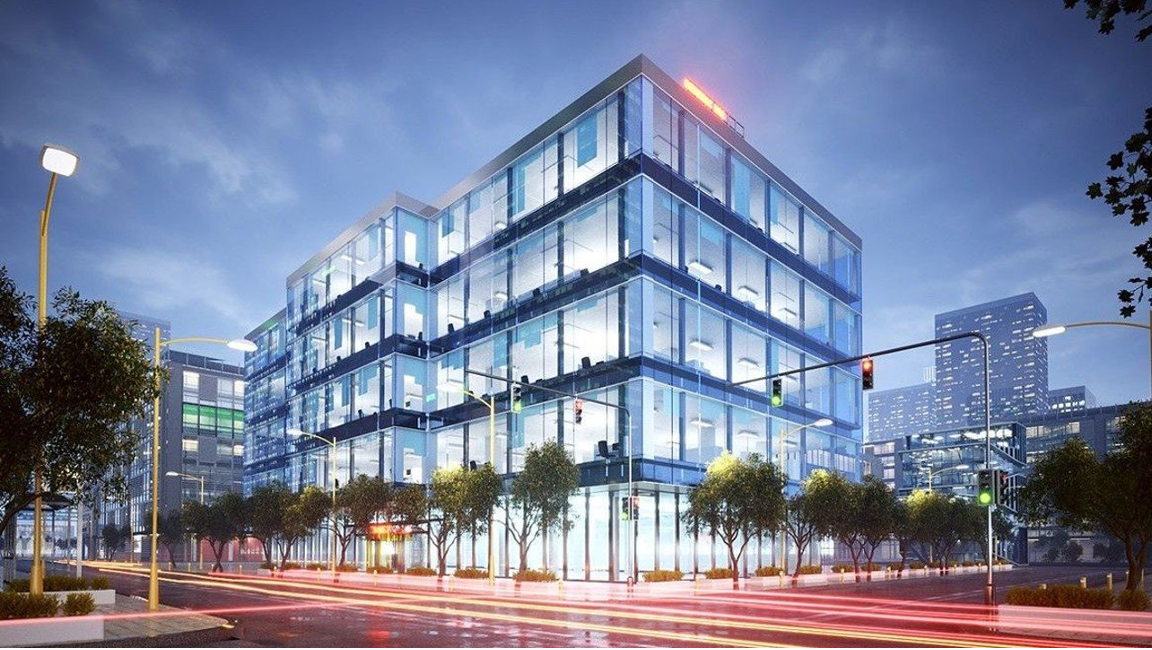 Though there is an overlap between architectural rendering software and 3D rendering software, the prime difference is that architectural rendering tools provide specific functions for architectural visualization such as interior and exterior rendering.
Architectural rendering software is often brought together alongside 3D building design and building information modeling (BIM) software to create a more comprehensive tool for architectural design.
Best 3D Architectural Rendering Software
To fall in the category of Architectural Rendering, a product must:
Below is the list of best software for 3D architectural rendering available to carry out the work seamlessly:
Revit
SketchUp
Archicad
The Wild
Lumion
Cinema 4D
V-Ray
Blender
Enscape
Modo
Maxwell Render
Artlantis
OctaneRender
Corona Rendered
Twinmotion
Cedreo
Newforma Project Center
Floorplanner
IRender nxt
Shapespark
3D Architect Home Designer Expert
D5 Render
DIALux
HomeByMe
Punch! Software
3D Architectural Rendering Companies in USA
With the technological advancement, 3D architectural rendering is becoming more and more affordable and many companies have joined the wagon to provide 3D rendering services.
However, only an efficient team of 3D artists can deliver up to the client expectations and sometimes even beyond that.
7 reasons why 3D architectural rendering & visualization is important for architecture of USA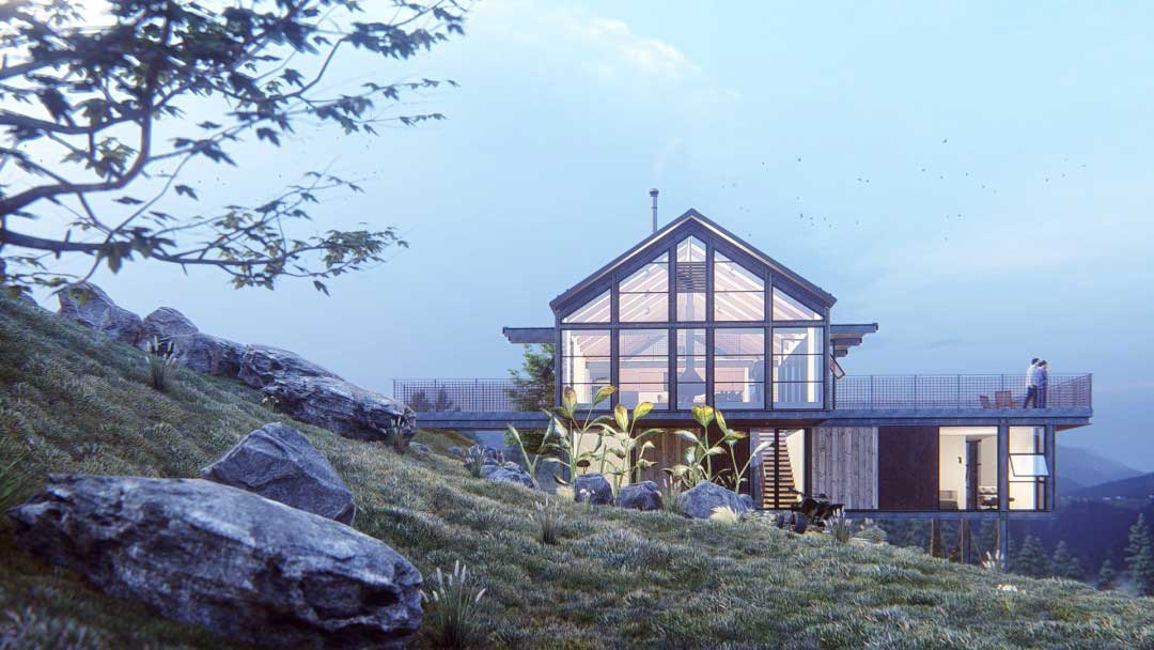 Also, since 3D rendering is a resource intensive process, quick turnaround time is extremely desirable to keep your projects on track.
Below is a list of top 3D architectural rendering companies in USA:
Biorev, LLC
Rayvat Engineering
ArchiCGI
JS Engineering
VRender
Archello
BDX
Types of 3D Architectural Rendering Service
Listed below are 4 important types of 3D architectural rendering for design projects:
Visualizing the interiors of your home by capturing the moods, thoughts and life style of its resident and this evoking a sense of charm like never before is 3D interior rendering.
Evolving and trendy concepts and ideas are of utmost importance while designing the 3D interiors and our young and vibrant team of creative designers is extremely good at doing the same.
At Biorev, we adhere to various styles like the picturesque arty style, original photorealistic style, the nature-oriented style, the surreal/semi realistic style with modern approach of designing.
The interior of the house gives an identity to its owner and at we work towards of giving shape to our clients' dreams.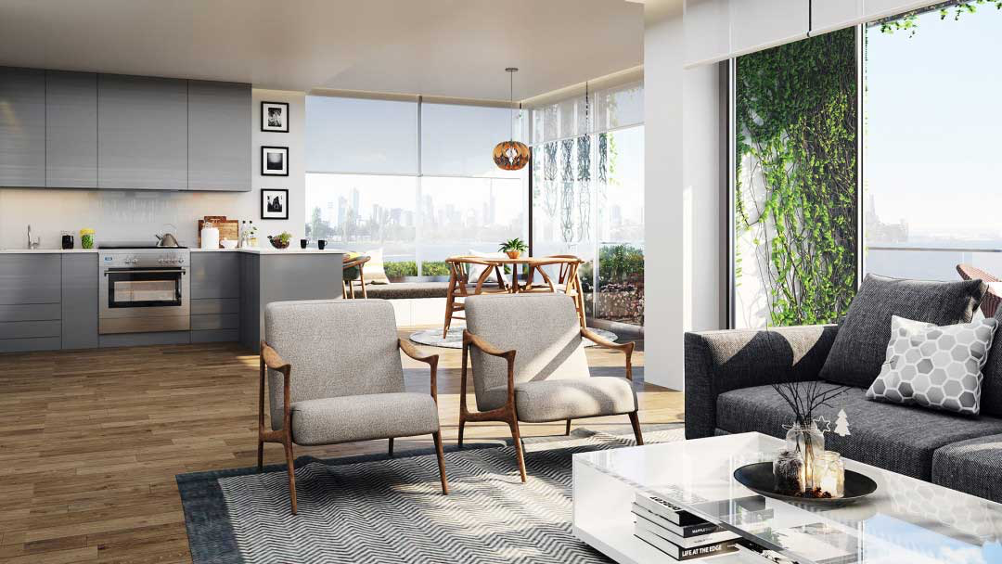 At Biorev, we create compelling exterior design for everything from residential properties to commercial structures such as hotels, office buildings or entire downtown cityscapes.
Our in-house 3D rendering experts can transform uninspiring 2D drawings into alluring 3D visuals that will produce that all-important "wow factor" and stimulate greater interest in your projects.
3D rendering for exterior design applications is an extremely effective promotional/marketing tool.
Your potential clients will experience a stronger, more realistic vision of what the completed exterior of the structure will look like, which can motivate them to make a firm commitment to the project.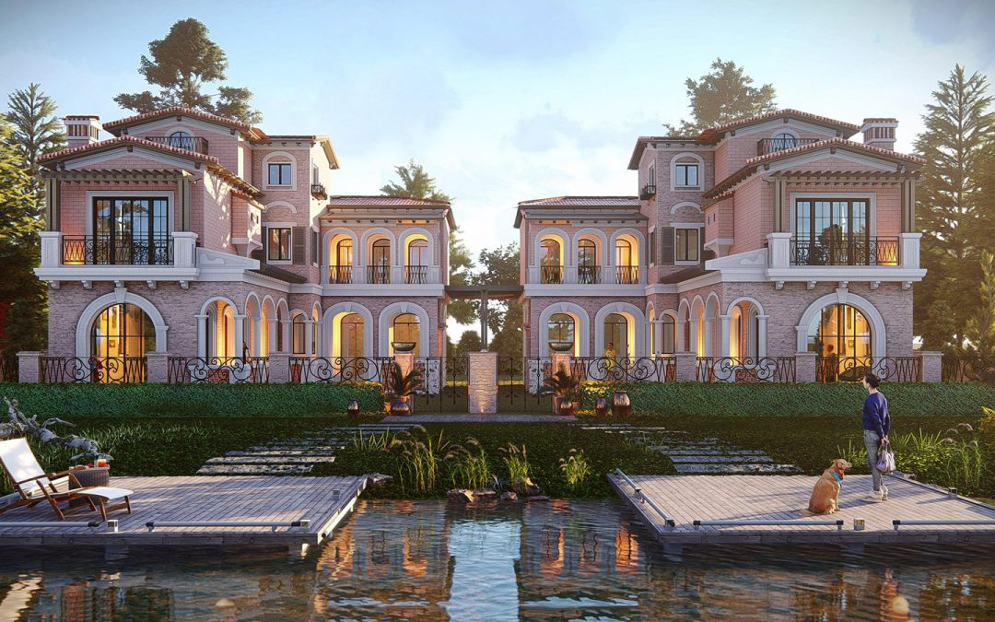 A representation of a 2D floor plan with the 3D perspective is 3D floor plan rendering.
The basic black & white 2D floor plan is replaced to allow home buyers to easily read, understand the complete home project and visualize the spaces in 3D before the home is built.
Home builders, re-modelers and interior designers use 3D floor plan renderings to help their clients envision their future home and see the big picture.
It helps in communicating the idea of the home project to the clients more easily and avoid misunderstandings.
3D floor plan renderings include the walls, doors, flooring details, paint colors and windows of each room for the selected floor as well as the furniture and decoration.
The deck and the garden can also appear to give a precise view of the potential of the home.
The Complete Guides to Using 3D Rendering Floor Plans
The simulation of an existing location with the help of sequential videos or still images is known as Virtual Tours.
Several multimedia elements like music, sound effects, floor plans, etc., could also be used. They help in recreating a realistic representation of reality.
Virtual tours assist in presenting views to inaccessible areas and provide an interesting and excellent alternative to fieldwork when expenses, time or logistics are an issue for people.
There are various methods and techniques available to create virtual tours.
A worthy virtual tour should be able to integrate diverse data types using instantly available methods.
It should project images from different viewpoints and scales, and should display non-visual data and be able to enhance and expand user experience.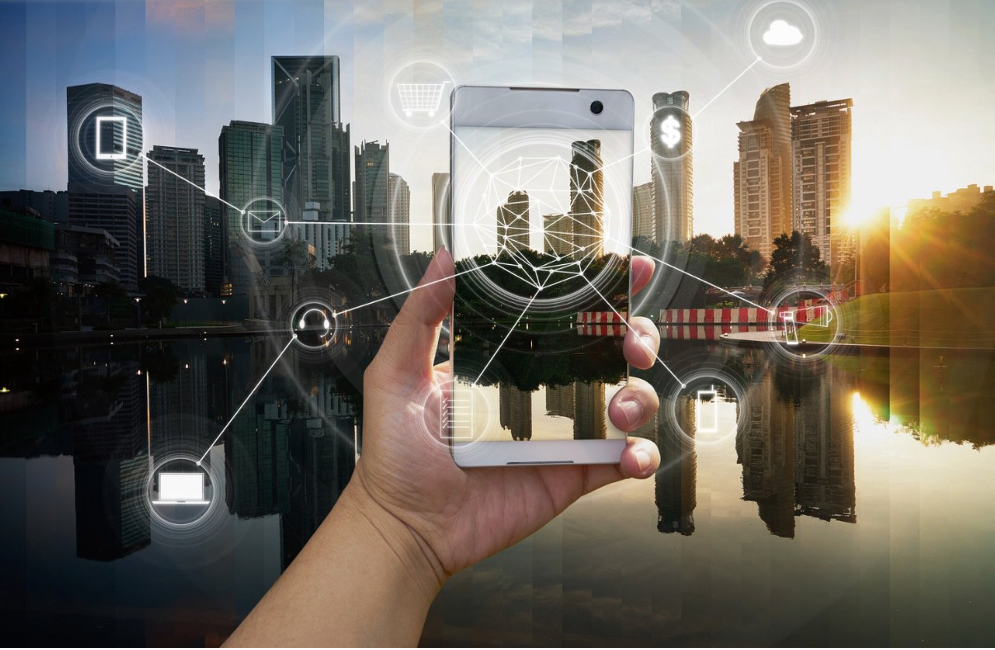 Cost of 3D Architectural Rendering Services
3D rendering is rapidly becoming an integral part of product creation. Getting a 3D render of an architectural project is a great way to reduce the risk of errors and to save money in the long run.
Most architects now include 3D renderings in their projects so that their customers can better visualize what the finished product will look like.
The 3D architectural rendering cost varies based on the complexity of what you want done, and the industry that it is done for.
A fully animated render of an architectural building could cost as much as $7,000. A humbler still of a particular room could cost you less than $200.

Renders aren't just going to be animations vs. stills; they're also going to vary by quality and the visualization techniques used.
A good quality render makes you feel like you are there, sitting by the pool of your fancy new apartment building. A poorer quality render will have fewer details and will look less like a photograph and more like a drawing.
How much detail, the skill of the renderer, and the type of rendering all play a major part in determining 3D architectural rendering prices.
Labor skyrockets with more detailed images, and an animation is always going to be more labor intensive than even the most spectacular still.
These are all things to keep in mind when contracting 3D rendering services.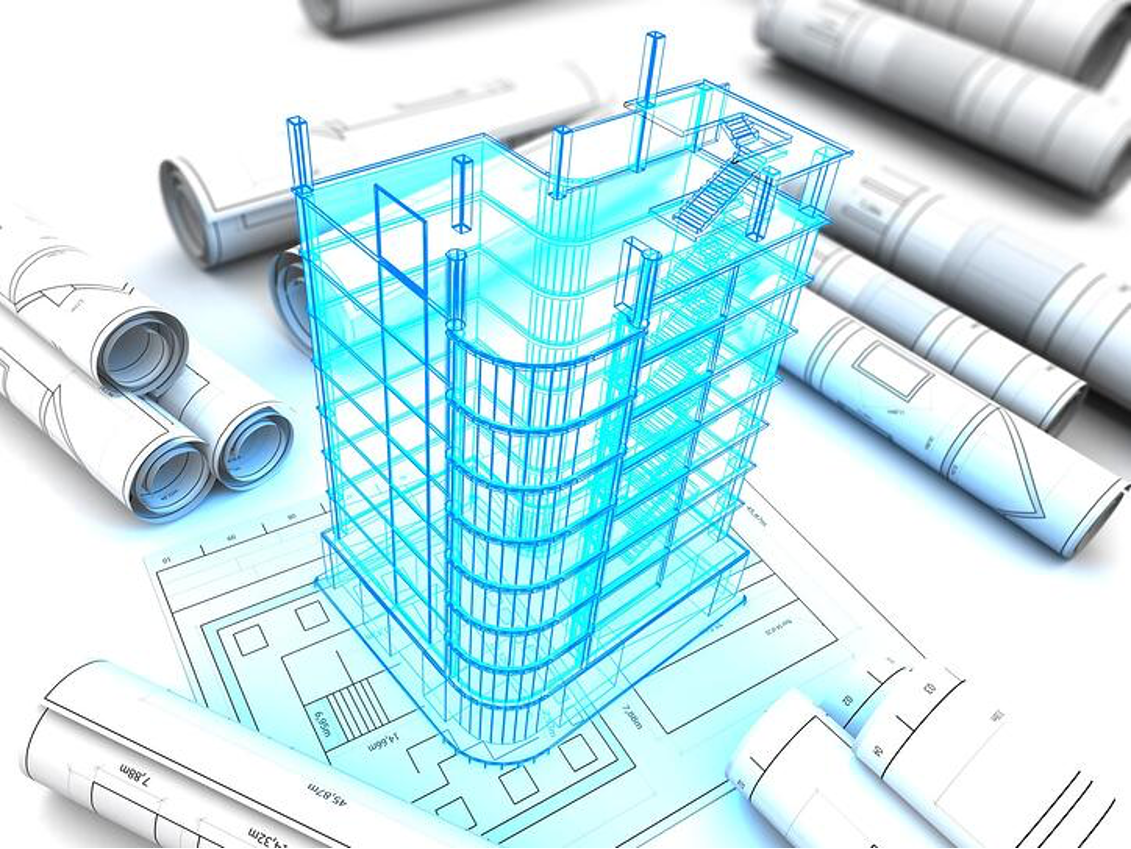 End the wait! Start using 3D Rendering Now
It is now is high time that you start using 3D renders. It's affordable, more engaging, and marketable.
Biorev is a leading 3D Architectural Rendering Company of USA, headquartered in Irving, Texas. Expert artists and technicians of Biorev's 3D Architectural Rendering Studio strives hard to ensure the deliverable always surpass client expectations every time they work with us.
Visit our latest works in modern architectural rendering. You can count on us for the best 3D architectural rendering services. Feel free to contact us for further inquiry or to take that big step forward!