Interactive content has slowly been gaining traction over the past several years. With the coming of the digital age, we have gained access to unlimited amounts of information right at our fingertips. Over the past couple of decades, our attention spans have decreased and we expect more for less. In fact, a predictable percentage of people who started reading this article have likely already stopped.
How is your content performing? Are people bouncing off your website? Are they actually taking a look at the homes you're selling? Analytics can generally answer these questions, but what are you doing in order to adapt your marketing strategy by 2018 standards and improve those numbers?
Most homebuyers are millennials who expect immediate results. Most millennials also search for homes over the internet, mobile especially. Are you able to provide them with the interactive content necessary to convert them from a cold prospect to a potential buyer?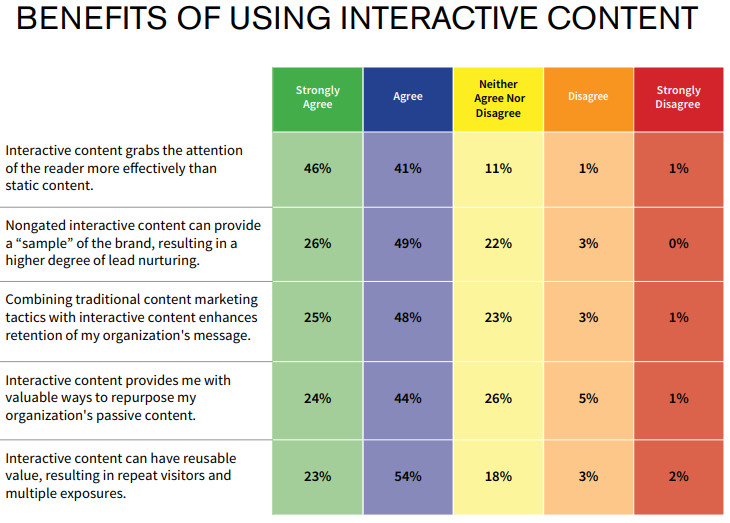 https://contentmarketinginstitute.com
More and more we expect instant gratification for our efforts and buying a home is no exception. Whether it's custom or pre-built, people want to know what and how much without having to do much digging on the internet or talking on the phone. Take Domino's Pizza as an example. When you go onto their website to order, you can build your own pizza, see the price adjust, and then see the progress of your beautiful, tasty creation through their tracker.
Enter the X-Series – a line of interactive applications from BIOREV.
The purpose of the X-Series is to provide a powerful sales tool for those who wish to take their interactive marketing to the next level, much like Domino's has done.
In a recent study, 89% of marketers agreed that interactive content was an important factor in their marketing campaigns. Interactive content is typically used at the beginning, or top of the sales or marketing funnel – where educating your prospects is your main objective.
The X-Series can be used to inform and qualify or disqualify cold prospects by providing a detailed view of their dream home (or one you have already have plans to build) with their favorite amenities, color variations, upgrades, and the prices that their dream home may entail.
The application is totally customizable and comes in 4 different variations:
The X-Design – an interactive application that allows the user to design their own kitchen and bath.
The X-Home – an exterior customization tool that covers everything from the roof, door, trim, to siding and color.
The X-Floor – which allows your customers to choose several floor options that fit their needs, including doors, garages, fireplaces, entire floors within a home, and which style they would like it to be built-in.
The X-Plat – perfect for developers who are building several homes and want to provide an interactive map that shows which plat is available, which can then link to a VR tour or a page that features photorealistic 3D renderings of the properties themselves (or what they may look like, in the case of a pre-build).
The benefits of having something like the X-Series is that it can lower your marketing cost, simplify the sales process, and result in more homes sold in a shorter period of time. That's the raw power that interactive applications and content can have within your marketing strategy.
Paired with a responsive website and proper SEO work, you could have the winning marketing formula within the industry.
While most of your competition may be utilizing 3D rendering services, VR tours, and other such marketing tools, most of them are not going to far as to use a line of interactive applications in order to sell their custom or pre-built homes.