3D Virtual Tour Service for Real Estate from Biorev 360
Biorev is a leading company specializing in 3D virtual tour service and 360-degree videos. We offer 3D virtual exterior and interior tours, along with option enabled tours, which will give your clients an extraordinary home experience before purchase. Boost your real estate sales and business, with virtual trips from Biorev 360
Biorev 3D Virtual Walk Through Service Offers You:
Cost Effective Visualization
Quick Turn Around Time
Reliability
Quality
[ What We Offer ]
Our Complete Offer of Virtual Tour Services and Solutions
Whether you are looking for an expert in 3D exterior, interior, or option enabled virtual trips, then we have got you covered with the world class and best quality 3D home tours for your Real Estate Marketing.
CGI is our focus - not a feature
Our decade long experience and association with various industries for 3D VR Tour Services.

The 3D exterior virtual tours provides your client with compelling views.
Awesome 3D interior virtual tours, will awe struck your clients.
The option enabled tours, provides a clear picture of amenities in and around the neighbourhood
Why Biorev?
What makes us different?
What can you expect from us, when you hire us to provide 3D Virtual Tour Service?
We guarantee your business, with the best-in-class VR tours, which will leave your clients awe struck.
Attention to detail
Cinematic VR tour
Organized Approach
Quick turnaround time
Personalized communication
We offer business-friendly prices to our clients.
Cinematic VR Tour: Immersive VR experience for movie or game-like experience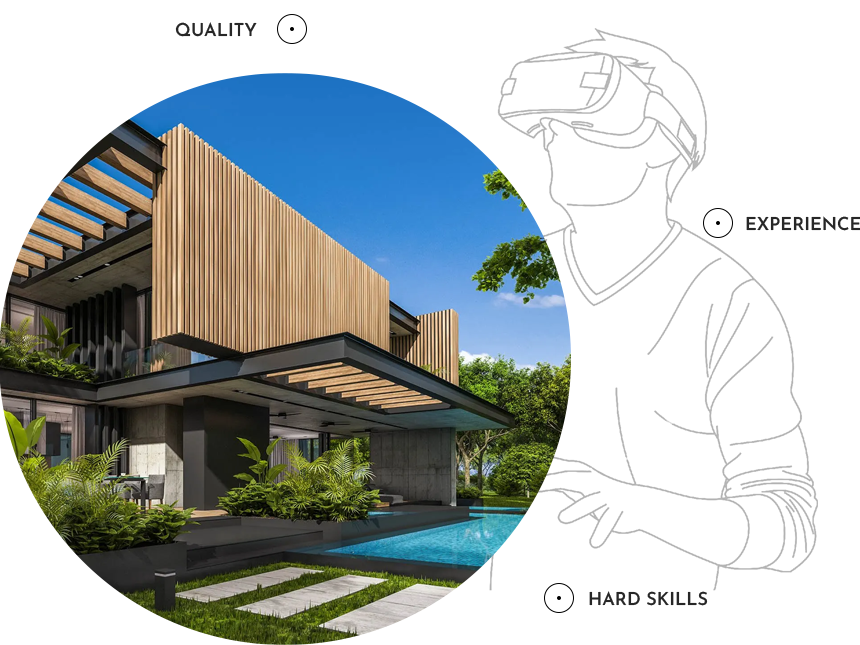 [ portfolio ]
Some of our works in 3D Virtual Tour Service
[ TESTIMONIALS ]
What People Say About BIOREV
"Biorev took my company's vision and made it a reality! We, along with their amazing team built a custom real estate website that stands out and offers features unlike most. The Biorev team is top-notch; professional, knowledgeable, pleasant and best part well priced. And timely! We have future development and marketing plans and without a doubt, are partnered with the best development company for our ambition and growth."

Sarah Renwick
HomeInsiders . Exp Realty
"Biorev is responsive, timely and have done a great job for us! Wonderful customer service and final product!"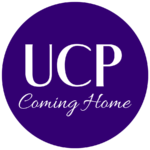 Leslie Frazier
President of urban chic properties
"Biorev created a rendering of a retail center in Fort Worth, Texas. They did a fantastic job within a specified timeframe. Rendering has been well received in the real estate community. I am using them again for multi family project for 35 townhomes and 220 unit apartment complex. I would highly recommend them without any hesitation."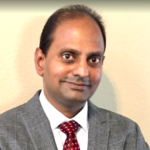 Kishore Pondugula
President of Bizflix, LLC
"Thank you so much Biorev Team for getting my husband's company jumpstarted with your incredible website and social media support. You were always very prompt at responding and took our feedback into complete account. We were impressed with your creative visions and helped us boost our home building company. Your recent project with making 3D rendering for future homes has also been a great success."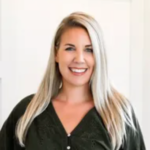 Katie McKinney
President of H-Tex Enterprises
"Worked with Biorev team to create full interior fly through animation for 4000 SQFT residential canyon property. Very helpful with revisions and made sure we got what we needed to fully market a home not yet built. Thanks for a job well done!"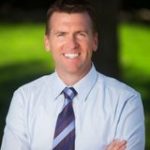 Jack Campbell
Realtor® - Broker Associate - Investor
"I got the rendering done for a Net Zero Home in the Bay Area. The team work was excellent in finishing the project in time and on budget. I strongly recommend them for such work. Totally Satisfied."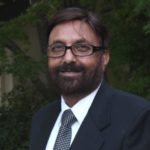 Mohan Mahal
Founder & CEO - SIDCO Homes Inc
"Sagar worked with my Bay Area condo project for a planning commission meeting presentation. It was three large buildings for over 80 condos. He does amazing work and the city and neighbors were impressed with the work. The images he took from CAD files to his final drafts made my development look awesome. Plants and trees enhanced the drawings to look like real life photos. I highly recommend Biorev LLC. " William Jordan
Founder & CEO - William Jordan Co
"I was in a pinch and needed a rendering with a quick turn around time for a magazine. Sagar and Megan were ON TOP OF THINGS! The process was incredibly easy. I provided photos the home along with a color chart that they asked me to fill out. I had the rendering in less than a day!! Thanks BioRev for the excellent communication and expediency in handling our request!"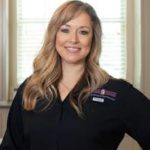 Brandi Stokes
REALTOR - Cameo Homes Inc.
"I've worked with Biorev for a few months now on renderings for new construction. They are very professional and timely, along with being very easy to work with, on any edits that I have. Their product is also exceptional."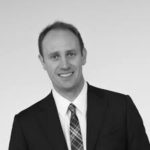 Adam Pretorius
Associate Broker - Lepic Kroeger Realtors
"I was very impressed by the quality and quickness of this company. The turnaround was really fast and the renderings they did for our company looked so realistic! I would highly recommend this company!"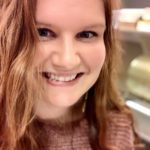 Lacy Laster
Marketing Coordinator - jeff benton homes
"I was introduced to Biorev at this year's International Builders Show. We had been searching for a partner to help us create 3D renderings for our clients. Biorev's work is outstanding. Sagar is great to work with and goes the extra mile to ensure we get exactly what we need. He even helped us with a cutaway to better show our standard features. I am looking forward to working with Biorev on many more projects. A big 5-stars!"

Paul Goodner
President of Goodner Brothers Construction
"It was a pleasure working with Sagar and his team at Biorev. When we started working together on renderings, his team was at a quality level however over time the team's rendering output improved even more so. They were open to suggestions and flexible to meet our expectations. Biorev's projects were completed timely and there was never a communication issue."

Zach Osina
Design Manager of Camillo Properties
"Biorev was able to manage a large project for us in a timely manner and went beyond our quality expectations, they quickly understood our needs and provided us with a great project management that made our project to go smooth, I will definitely recommend them and definitely continue to work with them on future projects."
Eleazar Saldana
Architectural Department Manager of Megatel Homes
"I had the opportunity to work with Biorev on a very large project to produce 3D renderings and a Virtual tour for one of our largest clients. The Team at Biorev is amazing and the quality of the work was outstanding! I would recommend Biorev to anyone who is in need of a Digital Marketing solution! "
Jason Baxter
Vice President of Development at Fort Capital, L.P
To enhance your real estate business with 3D Virtual Tours and 360 Degree Videos get in touch with us today!!!
[contact-form-7 404 "Not Found"]
How to start 3D Virtual Tour Project with Biorev?
To begin with 3D Virtual Tour Project, fill in the details below.
Fill in the brief
Stay in Touch
Get Results
[ FAQ ]
Frequently Asked Questions
What is a Virtual Tour of a House?
Virtual tours are also known as 3D tours, which enable users to explore and visualize a property for sale, digitally.
Why do you need 3D Virtual Tour Service for your Business?
With 3D Virtual Walk Through you can:
Present the property to your clients in a more attractive, interactive, and explorable manner by highlighting the various rooms and spaces in the house.
Reduce effort in your business, since you will be getting calls only from the potential buyers who have explored the property virtually.
Make yourself more reliable with the clients, since virtual trips/virtual walk arounds will help them to make decisions about the property.
Increase the sales and revenue in your business, since you will be able to grab the attention of many buyers, by incorporating the 3D virtual tour service in your business.
What makes a Good Virtual Tour?
A good virtual tour includes high quality images, compelling descriptions, engaging media, and interactive virtual tours. All these features keep your users engaged and makes a long-lasting impression, with increase in sales in your business.
Are Virtual Tours effective?
Virtual tours are a great way to engage with your potential customers and clients, by giving them an idea about your business offerings and a deep knowledge about your business products.
Do Virtual Tours help sell houses?
Yes. The pictures and virtual tours attract more home buyers, than the properties which need in person visits.
What kind of Business can use Virtual tours?
Businesses such as Real Estate, Hotels & Resorts, Restaurants, Universities, Schools & Colleges, Super shops, Antique shops, Museums, etc can engage with more potential customers and clients using virtual tours.
How much does it cost to make VR tour for Real Estate?
When it comes to 3D Virtual Tours, the benefits far outweigh the cost, which goes into the making of best quality VR tours. With the growing digitization, virtual tours are used these days in various business sectors. But, it is always in benefit of your business, to approach experts in 3D virtual tour services, in order to provide your clients with an extraordinary home buying experience.
How to get in touch with Biorev?
Give us a call or drop by anytime, we endeavor to answer all enquiries within 24 hours on business days. We will be happy to answer your questions. Click Here!
Biorev is a 3D visualization company based in the Irving city of Texas in USA. We are an expert 3D Rendering Company with specialization in 3D Architectural Rendering, 3D Floor Plans, 3D Virtual Tours, Animation, HR Shared Services, Technology services for Web and more applications, Social Media Solutions, and IT Solutions.

Having developed a balanced system of communication while providing visualization services to companies and individuals from a wide variety of foreign countries over many years, we have been able to plan and carry out your project smoothly, with excellent quality and deadlines. We are accustomed to meeting the requirements of our clients from multiple continents during the 3D rendering production process.
We adopt a pretty straight forward & simple approach to every project we undertake:
Analysis
Planning
Production
Testing