Web Development Company providing best web development services for their Clients
Our web development services help our client's web pages look good on all devices such as tablets, phones, and desktops. At Biorev we not only provide website development services but also other services like SEO, social media market and PPC (Pay-Per-Click). We are focused on delivering a gratifying and intuitive experience for everyone.
Our Web development Services Gives You:
Cost Effective Services
Quick Turn Around Time
Reliability
Quality
[ What we offer ]
Our Complete Offer of Services & Solutions
Whether you are searching for an expert in responsive websites, social media marketing, SEO (search engine optimization) or PPC , we have got you covered with our array/extensive range of all these services which are best-in-class yet being cost-effective.
High ROI is our focus - not a feature
The team of developers, artists and technicians at Biorev are off-the-charts talented
To ensure that we are a good fit for you, our team of professionals works hard to understand our clients' needs completely before taking on a project
A positive ROI is a very important metric to us, so we won't take on your project if we don't think our work will lead to a very positive ROI for you
We have decades of collective experience and we understand the quality of work that are provided by us are crucial for entire projects.
Why Biorev?
What makes us different?
What can you expect from us when you hire us for Web Development Services?
We pay attention to every detail to deliver 'best-in-class' results to our clients.
Attention to details

Affordable services

Organized Approach
Quick turnaround time

Get detailed monthly reports

Personalized communication

Optimize your marketing costs

Dedicated team to be your guide

Achieve goals within time-frame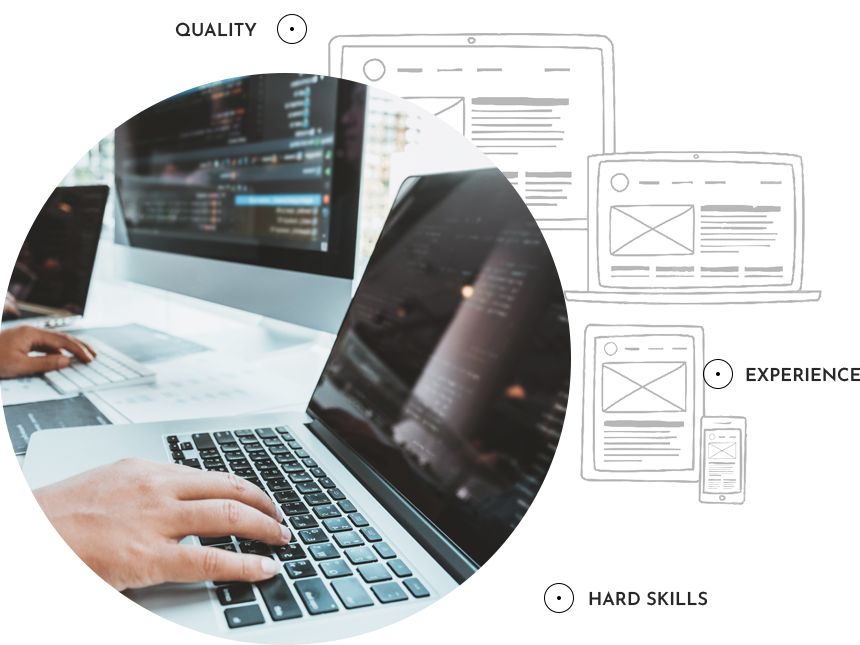 [ portfolio ]
Some of our works in Web Development
[ TESTIMONIALS ]
What People Say About BIOREV
"Biorev took my company's vision and made it a reality! We, along with their amazing team built a custom real estate website that stands out and offers features unlike most. The Biorev team is top-notch; professional, knowledgeable, pleasant and best part well priced. And timely! We have future development and marketing plans and without a doubt, are partnered with the best development company for our ambition and growth."

Sarah Renwick
HomeInsiders . Exp Realty
"Biorev is responsive, timely and have done a great job for us! Wonderful customer service and final product!"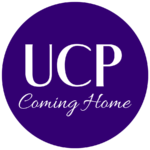 Leslie Frazier
President of urban chic properties
"Biorev created a rendering of a retail center in Fort Worth, Texas. They did a fantastic job within a specified timeframe. Rendering has been well received in the real estate community. I am using them again for multi family project for 35 townhomes and 220 unit apartment complex. I would highly recommend them without any hesitation."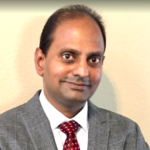 Kishore Pondugula
President of Bizflix, LLC
"Thank you so much Biorev Team for getting my husband's company jumpstarted with your incredible website and social media support. You were always very prompt at responding and took our feedback into complete account. We were impressed with your creative visions and helped us boost our home building company. Your recent project with making 3D rendering for future homes has also been a great success."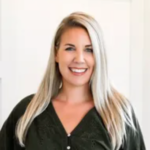 Katie McKinney
President of H-Tex Enterprises
"Worked with Biorev team to create full interior fly through animation for 4000 SQFT residential canyon property. Very helpful with revisions and made sure we got what we needed to fully market a home not yet built. Thanks for a job well done!"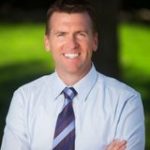 Jack Campbell
Realtor® - Broker Associate - Investor
"I got the rendering done for a Net Zero Home in the Bay Area. The team work was excellent in finishing the project in time and on budget. I strongly recommend them for such work. Totally Satisfied."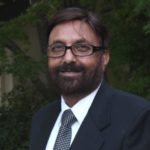 Mohan Mahal
Founder & CEO - SIDCO Homes Inc
"Sagar worked with my Bay Area condo project for a planning commission meeting presentation. It was three large buildings for over 80 condos. He does amazing work and the city and neighbors were impressed with the work. The images he took from CAD files to his final drafts made my development look awesome. Plants and trees enhanced the drawings to look like real life photos. I highly recommend Biorev LLC. " William Jordan
Founder & CEO - William Jordan Co
"I was in a pinch and needed a rendering with a quick turn around time for a magazine. Sagar and Megan were ON TOP OF THINGS! The process was incredibly easy. I provided photos the home along with a color chart that they asked me to fill out. I had the rendering in less than a day!! Thanks BioRev for the excellent communication and expediency in handling our request!"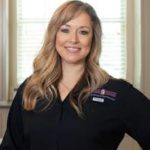 Brandi Stokes
REALTOR - Cameo Homes Inc.
"I've worked with Biorev for a few months now on renderings for new construction. They are very professional and timely, along with being very easy to work with, on any edits that I have. Their product is also exceptional."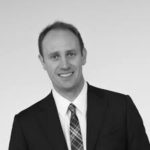 Adam Pretorius
Associate Broker - Lepic Kroeger Realtors
"I was very impressed by the quality and quickness of this company. The turnaround was really fast and the renderings they did for our company looked so realistic! I would highly recommend this company!"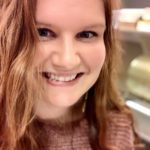 Lacy Laster
Marketing Coordinator - jeff benton homes
"I was introduced to Biorev at this year's International Builders Show. We had been searching for a partner to help us create 3D renderings for our clients. Biorev's work is outstanding. Sagar is great to work with and goes the extra mile to ensure we get exactly what we need. He even helped us with a cutaway to better show our standard features. I am looking forward to working with Biorev on many more projects. A big 5-stars!"

Paul Goodner
President of Goodner Brothers Construction
"It was a pleasure working with Sagar and his team at Biorev. When we started working together on renderings, his team was at a quality level however over time the team's rendering output improved even more so. They were open to suggestions and flexible to meet our expectations. Biorev's projects were completed timely and there was never a communication issue."

Zach Osina
Design Manager of Camillo Properties
"Biorev was able to manage a large project for us in a timely manner and went beyond our quality expectations, they quickly understood our needs and provided us with a great project management that made our project to go smooth, I will definitely recommend them and definitely continue to work with them on future projects."
Eleazar Saldana
Architectural Department Manager of Megatel Homes
"I had the opportunity to work with Biorev on a very large project to produce 3D renderings and a Virtual tour for one of our largest clients. The Team at Biorev is amazing and the quality of the work was outstanding! I would recommend Biorev to anyone who is in need of a Digital Marketing solution! "
Jason Baxter
Vice President of Development at Fort Capital, L.P
Fill out the brief to get your Project Estimation
[contact-form-7 404 "Not Found"]
How to start a Web Development project with Biorev?
Fill in the brief
Stay in Touch
Get Results
[ FAQ ]
Frequently Asked Questions
What is the difference between Web Development and Web Designing?
Web development is the process of building and maintaining websites; it involves work at the back-end of a website that helps make it look well designed, work quickly, and perform well, with a better user experience.
  Whereas, Web designing refers to designing a website that is displayed on the SERP. Web designing tends to focus on the user experience, instead of the technical aspects of website development.
Why is Web Development important?
Responsive website: Websites that benefit all cell phone and desktop computer users. It is the responsibility of our well-versed web designers and developers to design and develop responsive websites.
SEO: The higher a website is displayed in a search engine list, the more visitors it is expected to receive and we use advanced SEO techniques to rank your website.
Social Media Marketing: Our social media marketing service ensures that we hook you and your audience up with the best viral campaigns as social media is all about creating a community of people
PPC (Pay-Per-Click): Reach to any audience through targeting as it is most cost-productive and powerful methods for reaching customers and getting high ROI.
What domain name should I choose?
The domain name you choose depends on how your website will be used. If you're going to tell people about it over the phone, it's sensible to choose one that's easy to say and spell. The most important aspect of naming your business is to keep it memorable and unconfusing.
How long will it take for my website to be designed? How soon can my website launch?
A site's complexity determines the length of time it takes to develop it. If you give us a deadline, we will strive to meet it. Content (text/images) from the client is the most frequent cause of delay.
    You'll have to consider the complexity of your website in deciding when to launch. Most projects take between 3-6 months to complete, depending on the amount of feedback our client can provide, how much content is involved, and how complicated the final site is. You can work with your Account Manager to set up a timeline for achieving your launch date if you have one in mind.
Will we need to have a meeting to discuss the website design?
Most of the time, the work can be accomplished through phone and email only, without the need for meetings. Clients have exclusive access to our work uploaded to our private websites. A site review will follow, after which we arrange a call to discuss changes. Until your site is in the exact shape and functionality you want it, you're not ready to share it with the public.
How much will a website development cost me?
Website development costs depend on how complex the site is. Getting a quote and discussing your requirements is our pleasure whenever you need.
    Your Digital Strategist keeps gathering information on your project throughout your relationship so they can provide you with an accurate estimate. Costs depend on how much time is spent designing and custom developing your project. Businesses can take advantage of our business-specific products at a minimal cost, but custom design and development work is billed accordingly. We'll work with you to devise the best plan to make your website work for you!
Are there hidden costs with Web design services?
Absolutely No. Our prices are determined based on your website requirements. As soon as you place your order with us, our quoted price will be honored
What kind of support do you offer after my website's completed?
Our support team is available 24/7 to resolve any problems you encounter or to implement new features. Biorev Digital also offers digital marketing services like SEO, SMM & PPC.
Can you tell me what photo, graphic, and text formats I should use on my new website?
Any text, photographs, and graphics must be submitted in electronic form. This would include a digital camera output, Microsoft Word output or scanned images. However, if this is not feasible, we can assist you with preparing information for your website.
Will my website design be search-engine friendly or set-up for SEO?
We design all our websites without bloated codes but with search engines in mind, and we follow search engine guidelines. Google algorithms and rules change from time to time, so it is recommended that your website is reevaluated from time to time. Keeping your site updated and compliant with new rules will make it easier for your visitors.
Additionally, we like to conduct SEO audits on every website we develop and include the audit report in our projects. 
An SEO audit consists of evaluating your current keywords, search engine optimization and PPC strategy, and determining where improvement is possible based on traffic and content quality. This audit also provides a number of options for integration into your site and recommends strategies moving forward. 
Why am I not ranking #1 in search result immediately?
It takes some time for the search engine bots crawling your website to see your changes and thereby improve your ranking, even though your site may be optimized for organic SEO. You are simply at the mercy of search engines when it comes to organic SEO - which can take weeks or months. Despite this, we would suggest a Pay-Per-Click strategy if first place is a priority for your team.
How do I rank my website on search engines, especially Google?
As long as your website is Search Engine Optimized, your site will appear in search results naturally based on links from other websites. You can be more popular and relevant on Google if you have a lot of incoming links. If you would like more information on submitting your site and how to promote it through search engines, please visit our services for "Promoting Your Website."
What if I do not like the design or What If I am not satisfied by your service?
No! This is really not something we hope for. In making your website, we aim for complete customer satisfaction. We will work with you further to come up with another design if you aren't satisfied with the initial design.
As per the provisions of our business agreement and policy, if a customer is unsatisfied with our web development service he will be reimbursed within 90 days (normally, it takes 90 days to set out an account correctly and credit you).
Why should I choose Biorev for my website development?
Based in the U.S., Biorev has been developing custom Web solutions of all levels of complexity for clients throughout the nation. We serve a wide range of clients, from small businesses to large enterprises. Our ethos has been developing a sophisticated style and an in-depth understanding of website requirements since our founding in 2010.
I already have a website and it needs updating. Can I fix my old website instead of starting with a new one?
Yes. We will be happy to examine your existing website and provide a quote for updating it.
An important component of any website is its architecture as well as its features which can help or harm your rankings on Google and user experience. If all you need are graphic and content updates, that's ok. But if your site is not performing well on industry metrics (like site speed, responsiveness, content architecture, etc.) then it's a good idea to evaluate your options. Starting with a new website let you offer insight into the current state, as well as a projection of future sales and profitability. Nowadays, websites have a lot more features that can facilitate updating and maintaining your website in the future.
Do you redesign existing websites?
Yes. If your organization wishes to retain the style of its existing site, we can redesign it for you, or we can redesign your existing site completely. Additionally, Biorev can provide a free website review. Let's discuss how you can leverage the latest Web technologies for your site.
Do I have to be in Dallas to work with you?
Local businesses can count on us, but we understand that marketing needs to be done nationwide. In order to provide the best service to you, our team is glad to join conference calls, video conference calls, and to screen share as often as possible.
How many pages can I have on my website?
It's up to you how many pages you want. It's actually better from an SEO's perspective if there are more pages!
What sort of ongoing services do you provide?
The Growth Services listed are part of our a wide range of services that Biorev provides. Among our services are organic search engine optimization, blog writing, email marketing, and PPC management. 
In order to help our clients, our team can act as consultants and figure out the best possible way to proceed based on your goals. 
As part of the website development process, we will provide recommendations based off your goals and offer you a monthly consultation option that can help you succeed long-term.
How to get in touch with Biorev?
Give us a call or drop by anytime, we endeavor to answer all enquiries within 24 hours on business days. We will be happy to answer your questions. Click Here!
Biorev is a 3D visualization company based in the Irving city of Texas in USA. We are an expert 3D Rendering Company with specialization in 3D Architectural Rendering, 3D Floor Plans, 3D Virtual Tours, Animation, HR Shared Services, Technology services for Web and more applications, Social Media Solutions, and IT Solutions.

Having developed a balanced system of communication while providing visualization services to companies and individuals from a wide variety of foreign countries over many years, we have been able to plan and carry out your project smoothly, with excellent quality and deadlines. We are accustomed to meeting the requirements of our clients from multiple continents during the 3D rendering production process.
We adopt a pretty straight forward & simple approach to every project we undertake:
Analysis
Planning
Production
Testing