Almost 18 months after kicking off in November 2019, two residential towers of the OMA-designed Greenpoint Landing development in Brooklyn have structurally topped out with the north tower at 300 feet (91 meters) and the south tower at 400 feet (122 meters).
The project, first unveiled by the developers Brookfield Properties and Park Tower Group in March 2019, seeks to serve as a catalyst in transforming the waterfront from a post-industrial edge to an accessible and vibrant part of the neighborhood.
It has been designed with a pair of residential towers that simultaneously lean into and away from one another. In conjunction with a lower seven-story building, the two towers are situated along a half-mile of the East River waterfront.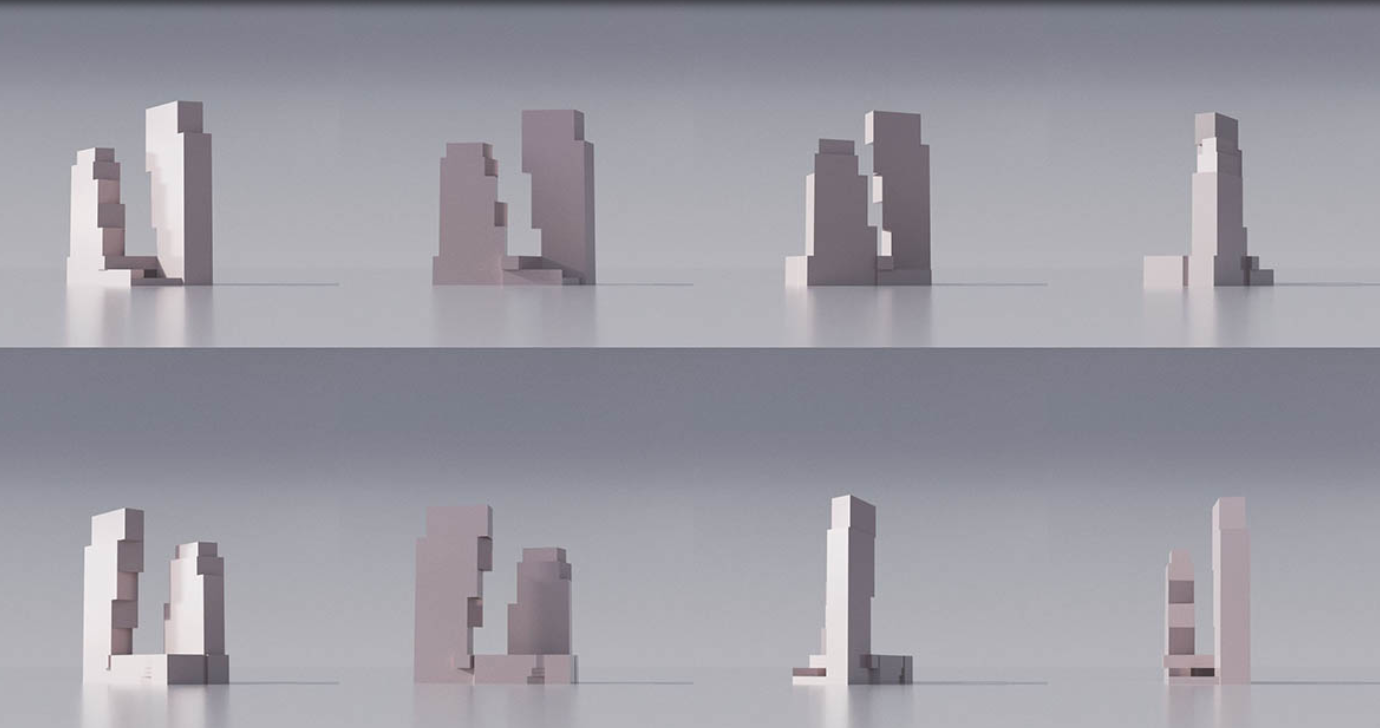 "These towers, our first in Brooklyn, have reached an important milestone made possible by the perseverance of Brookfield, Park Tower Group, BBB, and the entire construction and design team during an unprecedented time," Jason Long, OMA Partner-in-Charge, commented on the recent milestone. "It is exciting to see our collective efforts take shape on Greenpoint's dynamic skyline."
OMA has defined the towers as being framed by two lower volumes on the opposite corners of the block, creating a continuous edge around the block. This is very different from being lifted on a monolithic base or standing in isolation.
Project facts
Lead Design Architect: OMA
Partner-in-charge: Jason long
Client: Brookfield Properties, Park Tower Group
Site: Greenpoint, Brooklyn, New York, USA
Site area: 122,929 sqft (11,420 sqm)
Total area: 850,844 sqft (79,046 sqm)
Executive Architect: Beyer Blinder Belle Architects & Planners LLP
Waterfront Landscape Architect: James Corner Field Operations
Interior and Landscape Architect: Marmol Radziner
Structure: DeSimone Consulting Engineers
MEP and LEED: Cosentino Associates
Façade: Thornton Tomasetti
Lighting: Focus Lighting
Acoustics: Cerami Associates
Civil: Langan engineering
Wayfinding and Signage: MTWTF
Marine Engineering: McLaren Engineering Group
Architectural Renderings: Bloom, nuur.nu
To read further details, please visit: https://worldarchitecture.org/architecture-news/evpme/omadesigned-greenpoint-landing-towers-top-out-on-the-brooklyn-waterfront.html