Translucent is the new trend. Joongwoon, an architecture practice based out of Seoul, completed a translucent cabin in lake Tahoe in the United States. The structured is situated in a heavily wooded area, with an attention to its design so that blends with its surrounding. Named the lightus retreat, it favors on designing around the tree.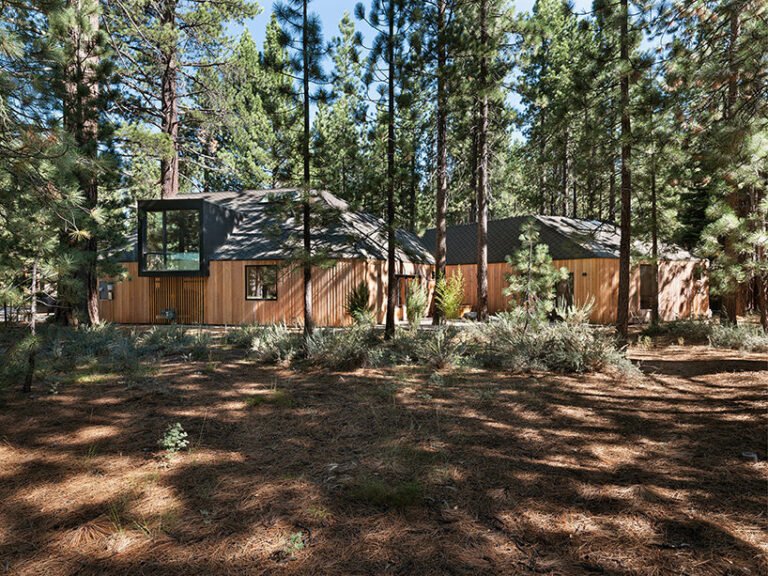 Joongwon architects' lightus retreat takes its shape through the demarcation of the building's footprint around the existing trees. Following this guidelines, the design has resulted in a compact structure organized around the roof structure instead of the plan. The property is volumetrically open and the linear experience of space unfolds to allow the vacationers to discover the cabin through a succession of compression-openness/ dark-light/ smooth textured. This design signifies, that travelling is not only reaching the destination, but a journey of all the sense.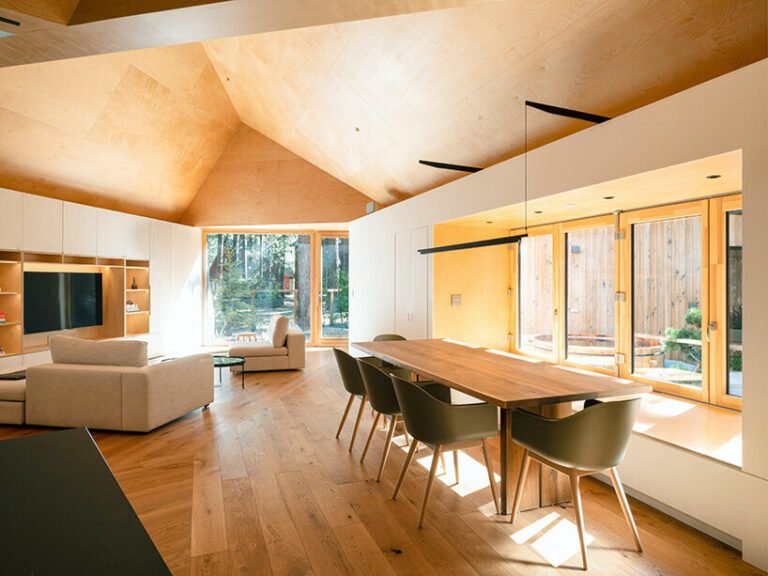 The cabin's exterior juxtaposes a natural Siberian larch with a synthetic polycarbonate, giving it its translucent nature. In the end, this suggests this project is only a sliver of a conceptually continue form, acknowledging the presence of ideas are much larger than the cabin itself, the architects said. To sum up, the surrounding that the cabin resides in, shapes the cabin, and the cabin shapes the light that comes inside.