7 Steps to Build a Stunning Real Estate Website on Wix
Introduction
Finding it hard to find clients for your real estate business? A poorly designed real-estate website, or a complete absence of it, might be the culprit.
2000s has been an era of development, and web design among other advancements is getting simpler by the day if it's not already a child's play.
But great Real Estate websites come at a premium! You need to hire web developers, pay high prices for hosting, and whatnot.
You can do it all by yourself!
To your relief, in the era of social media, two great tools might lend you a helping hand, one is www.Wix.com, and the other is, of course, www.wordpress.com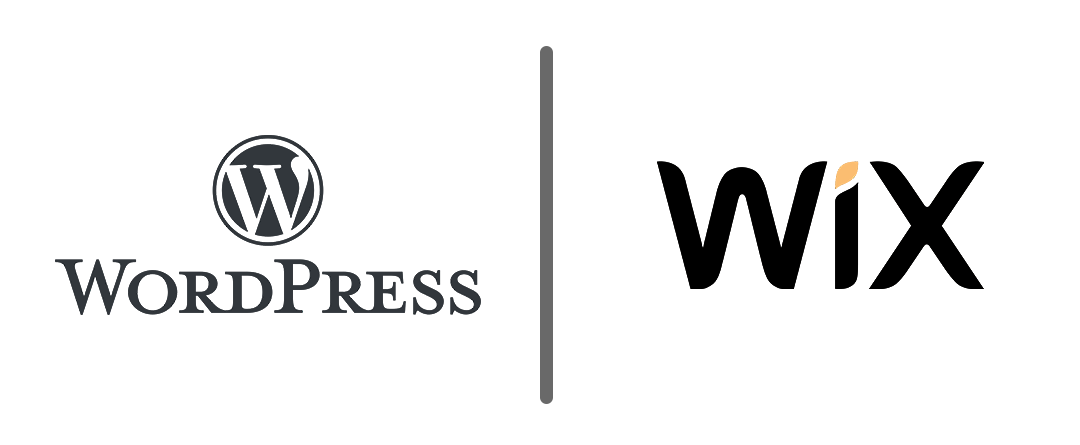 Click here to learn how to build a Free WordPress website in 8 killer steps
These tools not only provide you with a free interface to develop your website, but it also lets almost anyone develop a website for free right from scratch, without any coding knowledge, with simple drag and drop and of course, mouse clicks.
The tool that we are going to use in this blog to develop a free real-estate website is www.wix.com.
By the end of this blog, you will have accomplished the following:
You will have a www.wix.com free account
You will know how to add themes to your real estate website
Adding a buy section to your real estate website
To incorporate a form to your real estate website
How to build a webpage from the ground up on your Wix website
How to publish your Wix website
So, let's get started.
STEP 1: Initial Setup of your Real Estate Website
Why go to Wix for a Website for your real estate business?
Wix is one of the best CMS (Content Management Systems) out there, according to 2020. It has an interface that has enabled thousands of people, without a knowledge of writing a single line of code, to build and manage their stunning website.
Wix has something called the Wix ADI (Artificial Design Intelligence), which after asking a couple of questions from the user, automatically spits out a stunning website, just like a vending machine.
Wix lets you design a website for free
The website builder is highly intelligent and builds a website automatically
It has a plethora of themes to choose from
Highly user-friendly interface, which is perfect for both beginners and pros
Very customizable, with Wix editor and CSS.
Convincing right?
To build yourself a stunning real estate website, you would need a Free Wix account. Just follow the given steps:
Go to https://www.wix.com
Click on get started
Click on sign up, and put in your email address, and put a hard to guess password
Verify your account on your email address by clicking on the link shared by Wix
Click on "Let's do it" for Wix to take you to Wix ADI
Fill in the blanks on Wix ADI
On clicking on, let's do it, you will be presented with three questions that you need to fill in carefully:
Who do you want to create the website for Myself or my Business
What is the type of website that we want to build: Business
What experience do we have in web development: Never done this before
Difference between Wix ADI and Wix Editor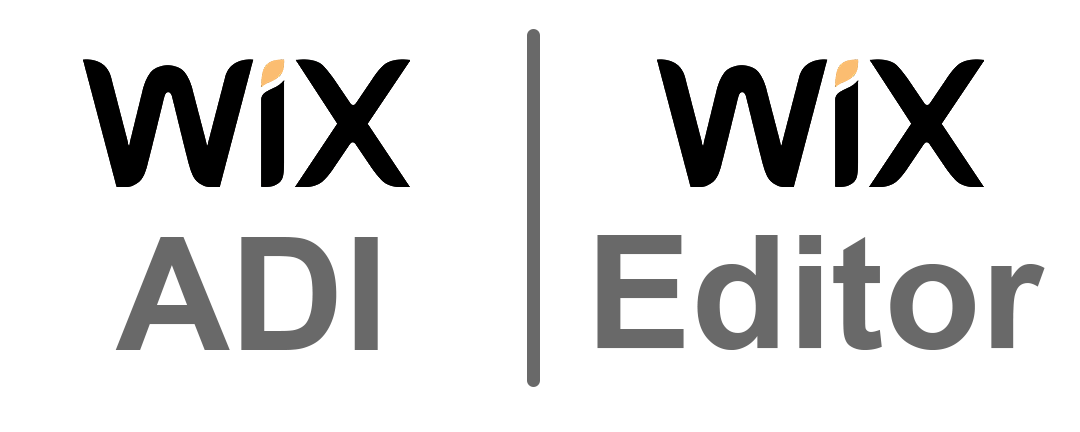 Wix ADI is an intelligent interface that offers to build a website on your behalf, with all components, like tools, pages, forms, sample images added. It is still completely editable with the Wix dashboard
Wix editor is a comparatively complex interface, more suited to more experienced Wix users, but still has a drag and drop interface.
If at some point in time you feel confident enough to switch from Wix ADI to Wix editor, you can switch at your will.
Step 2: Initiate Your Real estate website
We are going to use Wix ADI to build your Real Estate website on this blog.
Click on Start now on the Wix ADI section of the webpage
Choose the type of business for which we are building a website. In this blog, we are going to choose, real estate agency.
Step 3: Choose the right tools for your Real Estate Website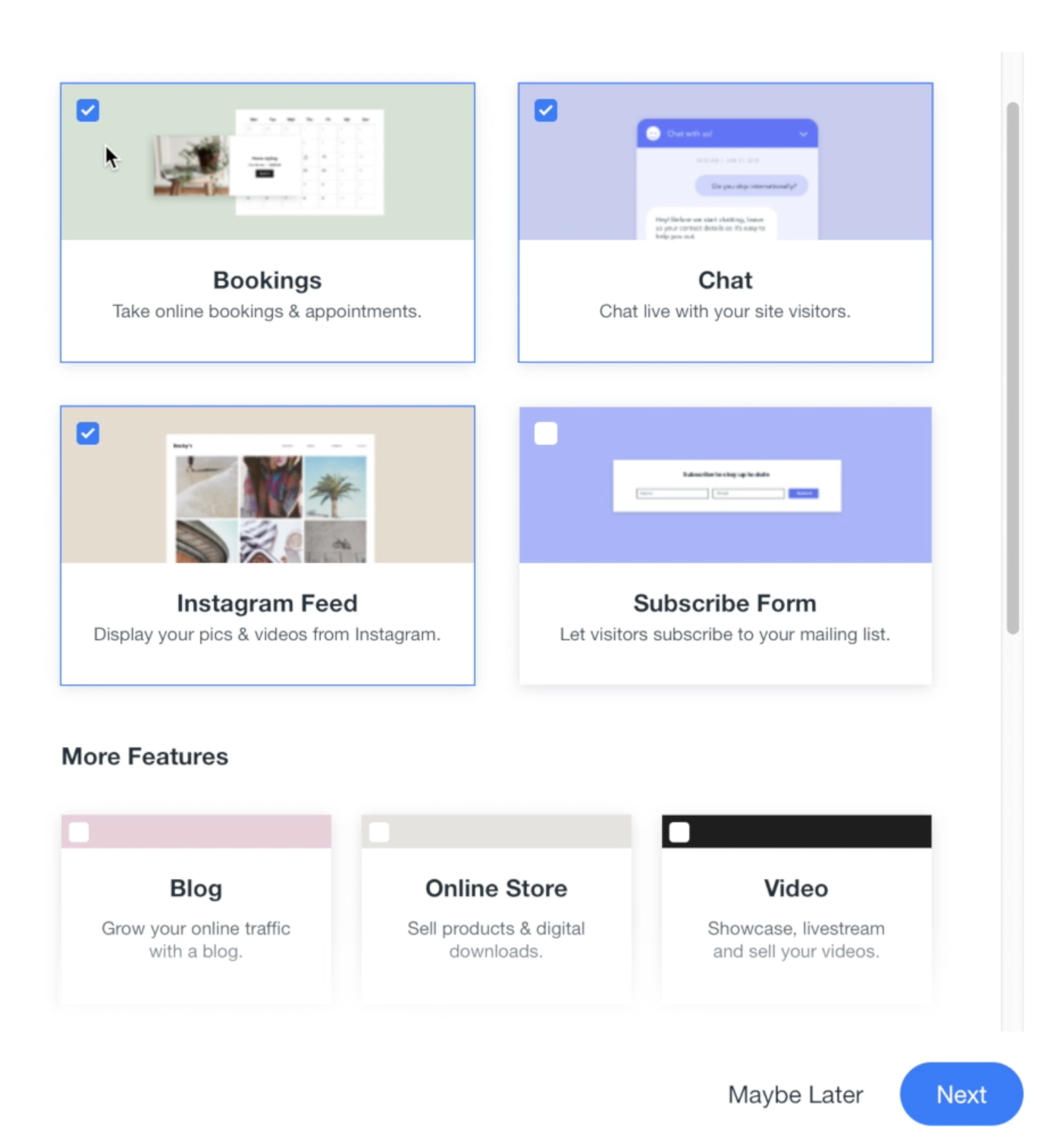 Choose the following tools to make your stunning real estate website useful and intuitive
Bookings: For your clients to book house tours, or maybe apartments for rent.
Chat: So that clients can connect instantaneously
Instagram Feed: To showcase your property on Instagram, which automatically reflects on your website
Blog: To launch blogs containing information about your business and its intent.
Video: To launch video tours for your communities
Pricing Plan: To showcase the prices for the buildings that are up for sale or rent.
Forum: For clients to discuss their issues and for you to understand the client's needs, wants, and demands
Bands in Town: To provide the latest updates about your organization
Groups: For building an organic community around your organization and its intent.
Step 4: Final Setup: Design your Real Estate Website
Name your website (The name of Your company is most suited)
Add your logo by clicking on the "+" button, and add details like the address and phone number that will reflect in your "contact us" page.
Choose a Free Wix Theme: In this interface, Wix recommends six themes to choose from, according to the category of website that you have mentioned. In this case, we put a Real estate Website.
If you feel the theme you have chosen is not suitable, you can change it when your website is completely setup. Wix has thousands of Free Wix themes to choose from
Pick your homepage design: Choose a layout of the homepage that you prefer for your Wix website. We recommend that you use a minimalistic look, according to the latest trends, and hit continue.
In this step, add the following recommended web pages, and click on edit pages.

About
Renting
Buying
Our team
Contact
FAQ
Testimonials
We can add more pages once we complete the final setup of the Real Estate website
Step 5: Customize your Wix Real-Estate Website
Adding a page to your real estate website and customizing it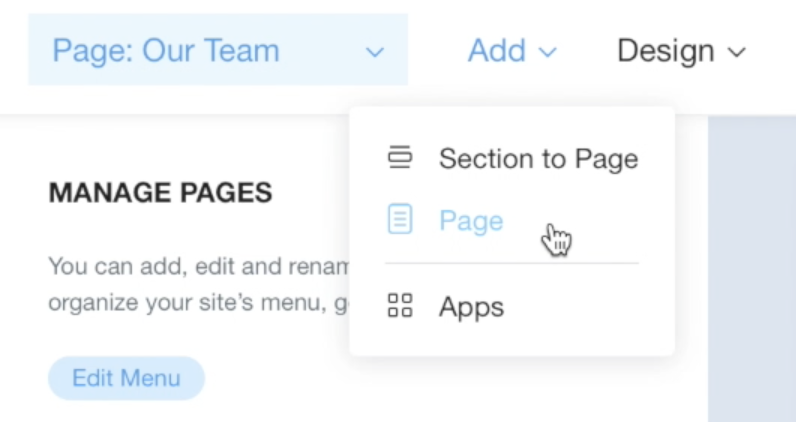 To add webpages to your website, simply click on the add button, go to pages and click on it
The next step should prompt you to choose a template for your page. Choose the one you feel is the most relevant.
The page will be created upon you selecting the template and be added to the overhead navigation menu on the home screen.
Adding a section to your new webpage
To create a new section in your webpage, simply hover your mouse where you want to make a section, and a "+" will appear.
Click on the "+" sign to choose a section design, upon selection of which, a new section will be added to your webpage.
Tip: To add a contact form to your website, select the template, that contains a form.
Adding images to your webpages
Wix provides you with its own file management system, where you can store all the images, videos, graphics, etc., that you wish to incorporate into your website.
To add an image, click on an image placeholder, which should immediately take you to the files manager.
In the files manager, select the already uploaded images or import a new image from your computer. Hit "Done," and your new image will be incorporated.
Create a listing on your real estate website:
Your clients must be able to find and choose the properties that are up for sale from your company.
To do this, a listing needs to be prepared on the buying page where your clients might visit and refer to, before contacting you.
To do this, simply go to the buying/ renting/ selling, add a "featured listing" section to your webpage by clicking on the template that suits you the best.
Change the images and details on the Wix ADI to finalize your buying or listing webpage.
Step 6: Buy a domain for your Real Estate Website
What is a domain?
Like your home has an address, likewise, your newly made real estate website also has an address. A domain is an address that your website resides at on the World Wide Web.
What is hosting?
Hosting is a service that allows you to store files related to your website on a particular server. When the website is called upon by a particular system on the world wide web, the server provides all the information to show the enquirer, the website.
How do I buy a domain?
To address this dilemma, Wix has got your back. Let me tell you whether you use a Wix subdomain, for example:

Or you use a custom domain, for example:

A domain on Wix always comes for free, at least for the first year.
But there Is a catch. If you want to use a Wix subdomain, the whole thing is free, but if you want a custom domain, you need to pay an annual membership fee.
The basic annual membership fee, as of December 2020, is around $ 13.
So now we have two cases:
I want a free domain as a Wix subdomain
Skip to the next section on how to publish your web site
I want a free customized domain
If you want a custom domain, you have to buy a membership with Wix, which will cost you around $13.
Wix offers a free customized domain for a year upon buying their membership.
Choose a domain of your liking, and complete the payment through your preferred mode of payment.
Step 7: Publish your Real-estate Website
This step is the simplest of all. Go to the upper right corner, and hit publish, choose the domain of your preference, either a custom domain or a free Wix subdomain, and hit Publish.
Done! Your newly built Real Estate Website is published on the World wide web, for everyone to see.
To get a better understanding, watch our YouTube video on building a Real Estate Website in an instant.