As Northern California, Washington and Oregon faces record breaking heatwave, the state of Los Angeles, which experienced a more or less, normal weather this summer, is going to launch a completely over hauled public outdoor swimming pool, where Los Angeles citizen, can beat the heat.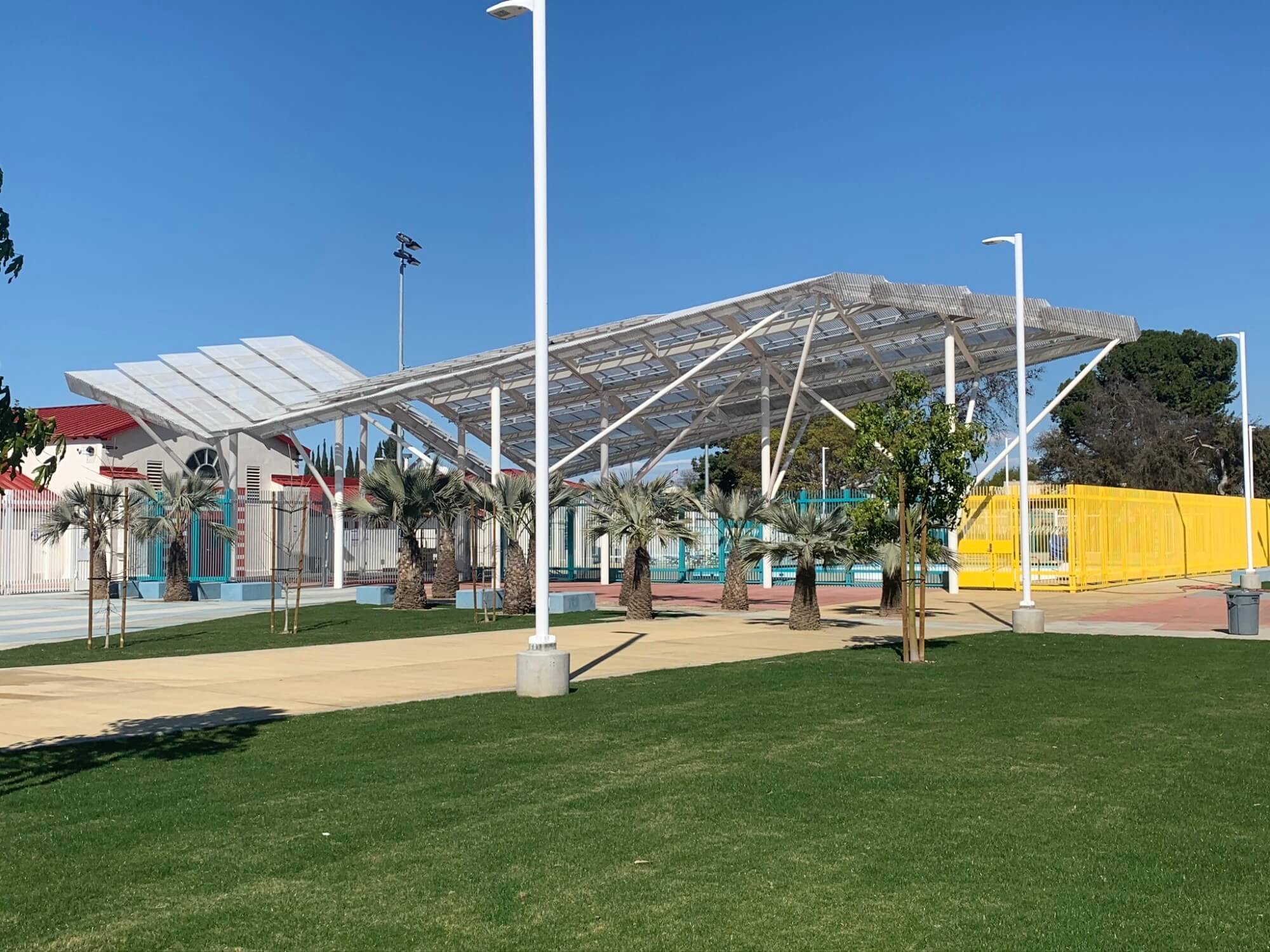 Located in South Los Angeles, the much-anticipated new Algin Sutton Pool opened to swimmers on Saturday, June 26, following a transformative revamp headed by Lehrer Architects. Design work on the reimagined aquatic recreational hub, described by Lehrer Architects as a "multigenerational leisure complex," began in 2016, with construction work kicking off in 2018. The opening of Algin Sutton Pool, however, was delayed a full year by the pandemic.
Opening to swimmers as the mercury rises across Southern California during the summer months, Lehrer Architects noted in its announcement that the new pool is also timely and important for other, non-meteorological reasons.
Deploying the same bursts of primary color as the two bridge housing communities recently completed by Lehrer Architects, the revamped Algin Sutton aquatic complex is comprised of an 8,800-square-foot swimming pool, 4,200-square-foot mirrored splash pad, and 6,500 square feet of dedicated lounge areas and changing facilities. The pool is part of the larger Algin Sutton Recreation Center, a 17-acre park that includes soccer fields, basketball courts, a baseball diamond, and more. The children's play area at the park was renamed earlier this yearn memory of Latasha Harlins, a local teen whose 1991 murder at the hands of a convenience store proprietor was the subject of an Oscar-nominated documentary short.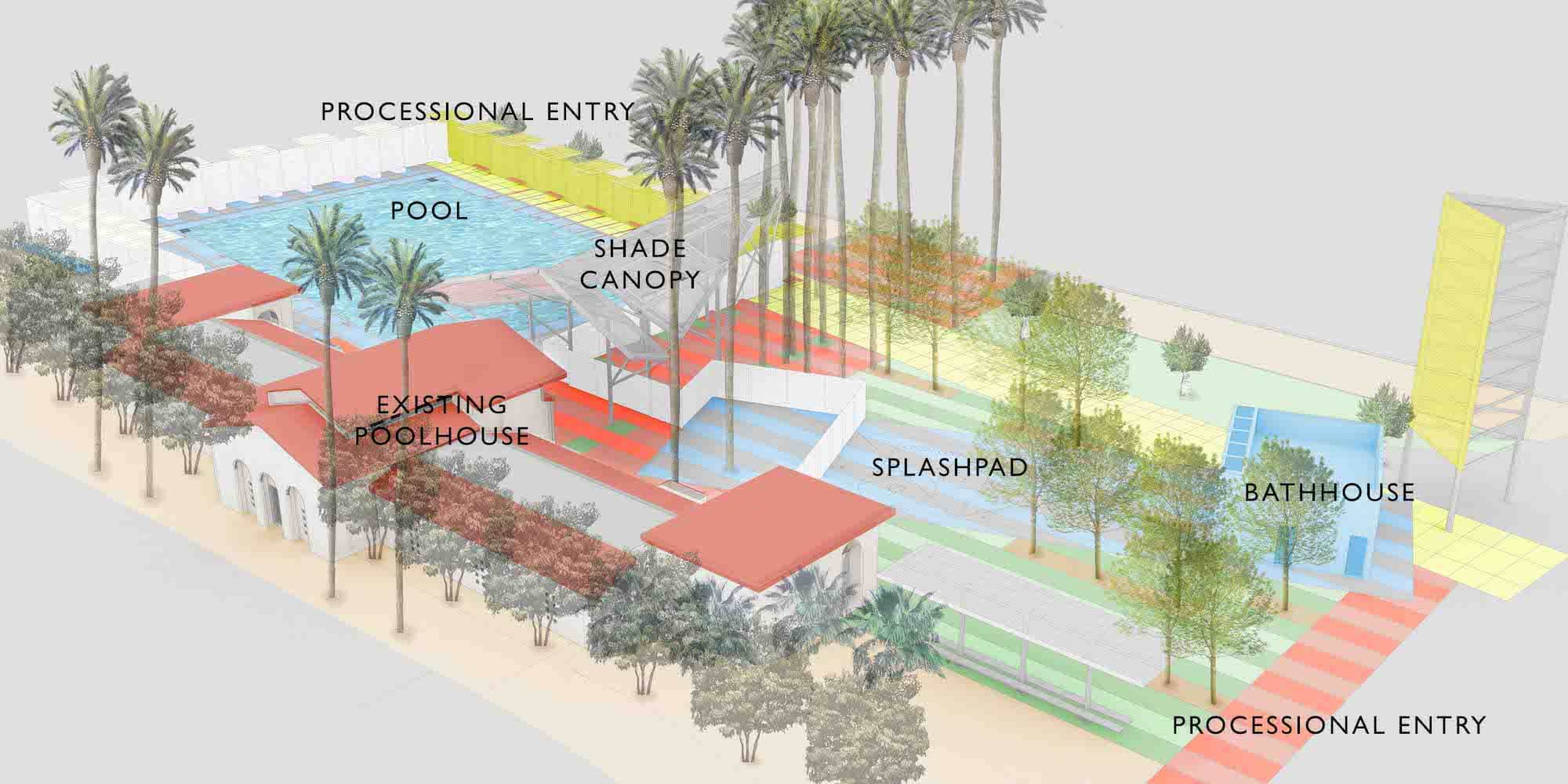 In addition to its refreshing recreational features, the new complex features a soaring, 3,600-square-foot canopy and 7,000-square-foot public plaza that serve as a new central community gathering space for the entire park. As noted by the firm, the shade-providing, park-anchoring canopy "brings together all of the disparate recreational, urban, communal, and symbolic elements of the site" while referencing the gabled roof of the complex's existing historic pool building.
The canopy's "loosely avionic shape" also nods to the dual flight paths in and out of Los Angeles International Airport located in the skies directly above the pool. "This [the canopy and plaza] serves as the focal point from which all site features 'explode' outward, including the pool, splash pad and the neighborhood street entry," elaborated the firm.
Previously known as the Manchester Recreation Center, the park and pool complex was renamed in 1987 in memory of Algin Sutton, a former longtime recreation supervisor for Los Angeles City Recreation and Parks who passed away in 1984.