Famous actress and comedienne Rivers, known for her caustic comedy and quick wit, bought the Upper East Side penthouse in 1988 and lived there for 28 years before her death at the age of 81 in 2014.
After she died, the penthouse's buyer was a Saudi prince, according to the New York Post. He is now putting it back on the market for $10 million more than what he purchased it for.
It is a triplex penthouse on 1 East 62nd is just steps from Fifth Avenue and Central Park, offering incredible city and park views. According to the listing, the penthouse is a pre-war condominium set atop a limestone-sheathed, 42-foot-wide mansion.
The neo-French Classic style was designed by renowned architect Horace Trumbauer and is one of his "great houses" in New York.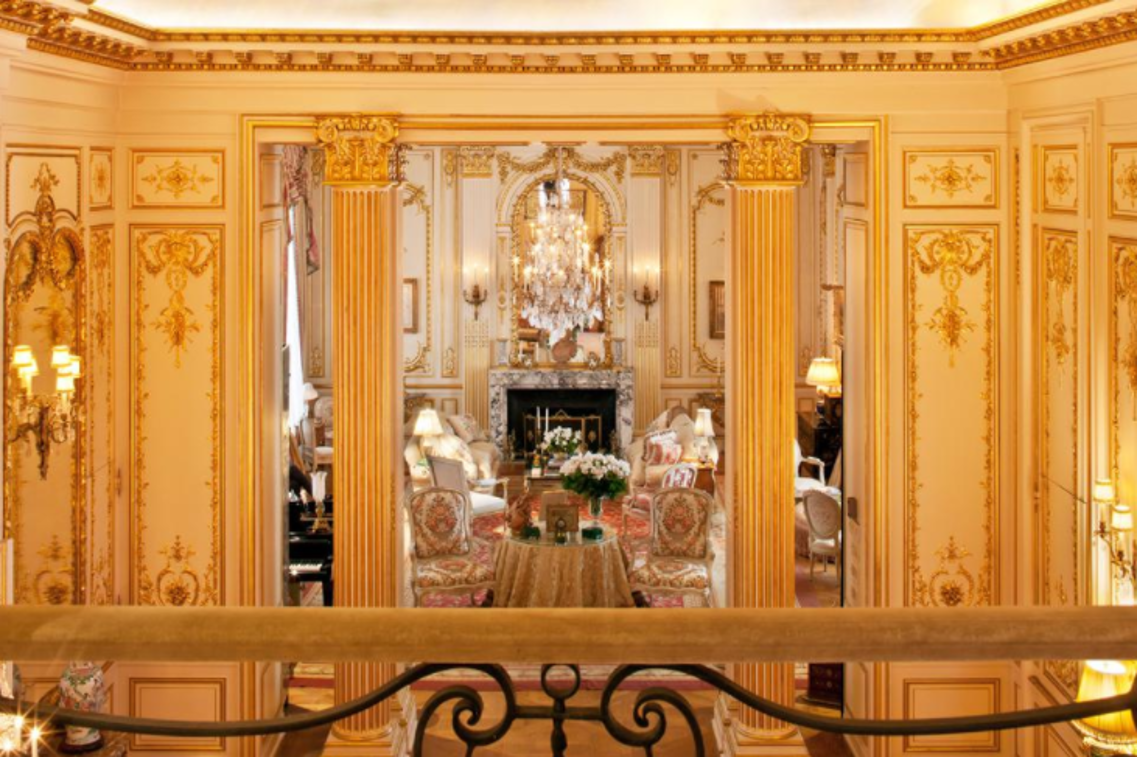 The mansion with four-bedroom, five-bathroom has a total of 11 rooms, including a dramatic two-story, 23-ft-high gallery room; a spacious living room; library; formal dining room; two spacious terraces; five wood-burning fireplaces; a ballroom; gilded walls; crystal chandeliers; a sweeping staircase; and an office adjoined to the master bedroom.
The house spans a total of 5,200 square feet and 430 square feet of outdoor space from the terraces.
The Louis XIV-style mansion has several museum-quality architectural features, including an elegant parquet-de-Versailles floor restored by museum-trained artisans in the reception rooms.
The formal dining room features ornate 18th-century French panels, original wood-burning fireplaces and connects to a south-facing terrace. The mansion welcomes plenty of light through large windows, thanks to its position atop the building. Bathrooms feature marble tubs and countertops, golden accents and beautiful curtains and lighting.
This ultra-private penthouse is accessed via a private elevator that opens directly into the residence.
However, buyers beware. Rivers was convinced her home was haunted by a former resident named "Mrs. Spencer." On a 2009 episode of Celebrity Ghost Stories, she brought in a voodoo priestess to rid the home of her ghost, who was supposedly J.P. Morgan's niece and an original resident in the building.
On the show, the priestess performed a ceremony of chanting and drumming to rid the angry spirit, who, according to Rivers, thought she was still the dame of the house.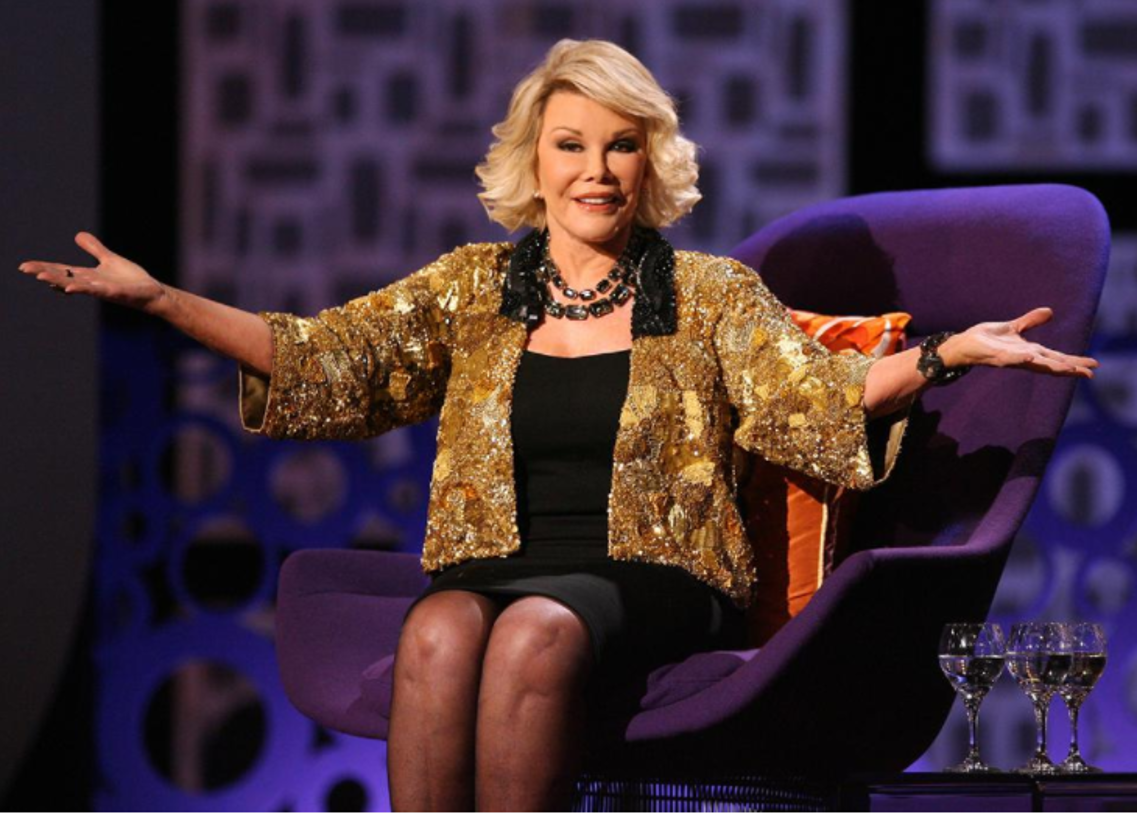 On the show, Rivers became concerned when her dog wouldn't enter certain rooms and she found the apartment to be cold, no matter what she set the temperature too.
Other residents in the building saw throughout many of the common areas, as well. The haunting ended once Rivers hung a portrait of Mrs. Spencer in the building's lobby.
The property is exclusively listed by Jenny Lenz and Dolly Lenz of Dolly Lenz Real Estate. The founder of the eponymous firm has generated more than $12 billion in sales.