Studio Gang, a US based architecture firm, has completed a residential tower, overlooking Forest Park in St. Louise, Missouri in the United States.
The tower has been named "One Hundred" which will cover a total of 5,20,000 SQFT, which will include 316b units, with retail, amenities and parking. Being Studio Gang's first project in the city, the project is going to provide views of the park to the west and the Gateway Arch to the East.
"Tiers of four stories will repeat over the height of the building, with the facade's angles producing outdoor terraces for a fourth of the apartments," Jeanne Gang said in the first conceptual stage of the project.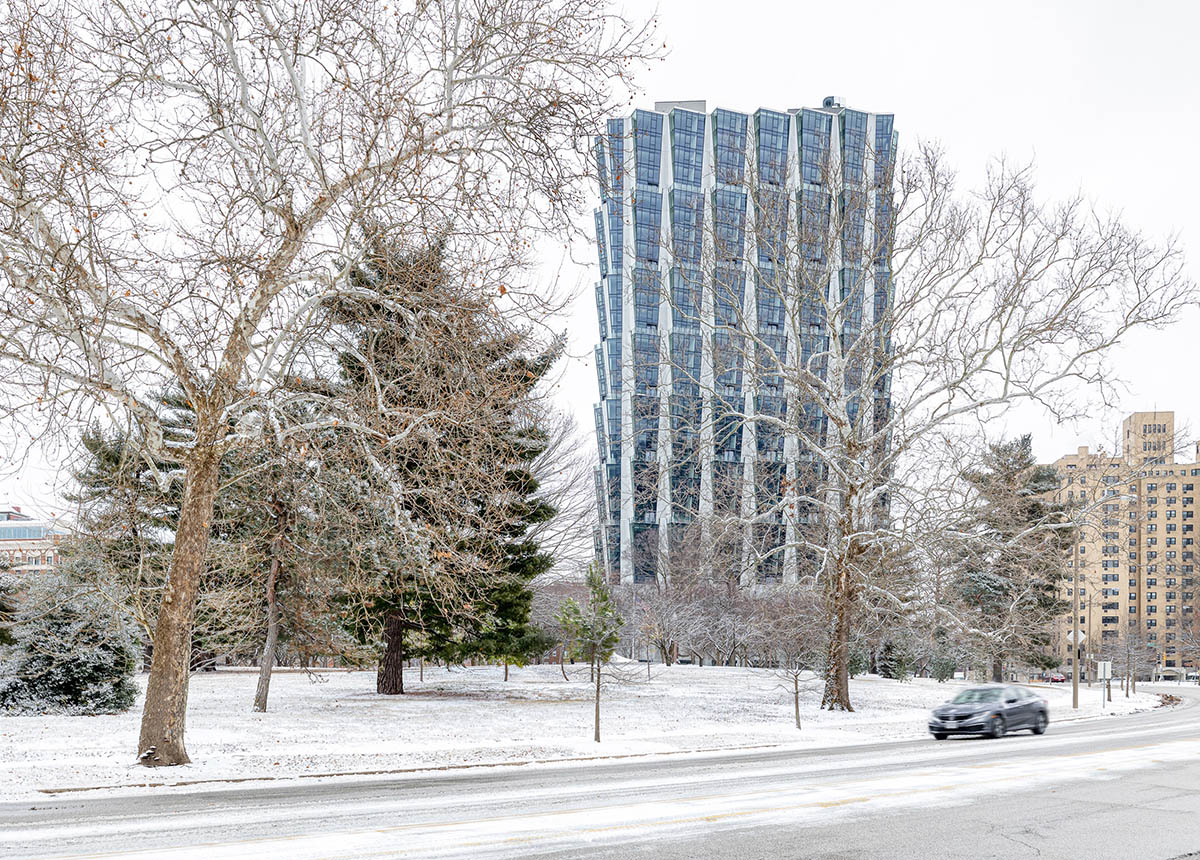 According to Jeanne Gang, "the studio took into consideration the site orientation and environmental forces to form the building's leaflike shape and tiered design which will cut energy use and increase residents' comfort."
"Glass walls sloped outward will make the apartments seem larger, said the architect, adding that One Hundred's design also is intended to show that 'people live in the building," added Jeanne Gang, the founder of Studio Gang.
The angled elements of the façade, is going to to create generous outdoor spaces on top of each tier, providing terraces for a quarter of the apartments.
Striking high rises is what Studio Gang is known for, which enhance community's inclusivity within the building, while providing climatic conditions adapted to the site's features. MIRA Tower in San Francisco is other key high-rise building of the studio completed in 2020.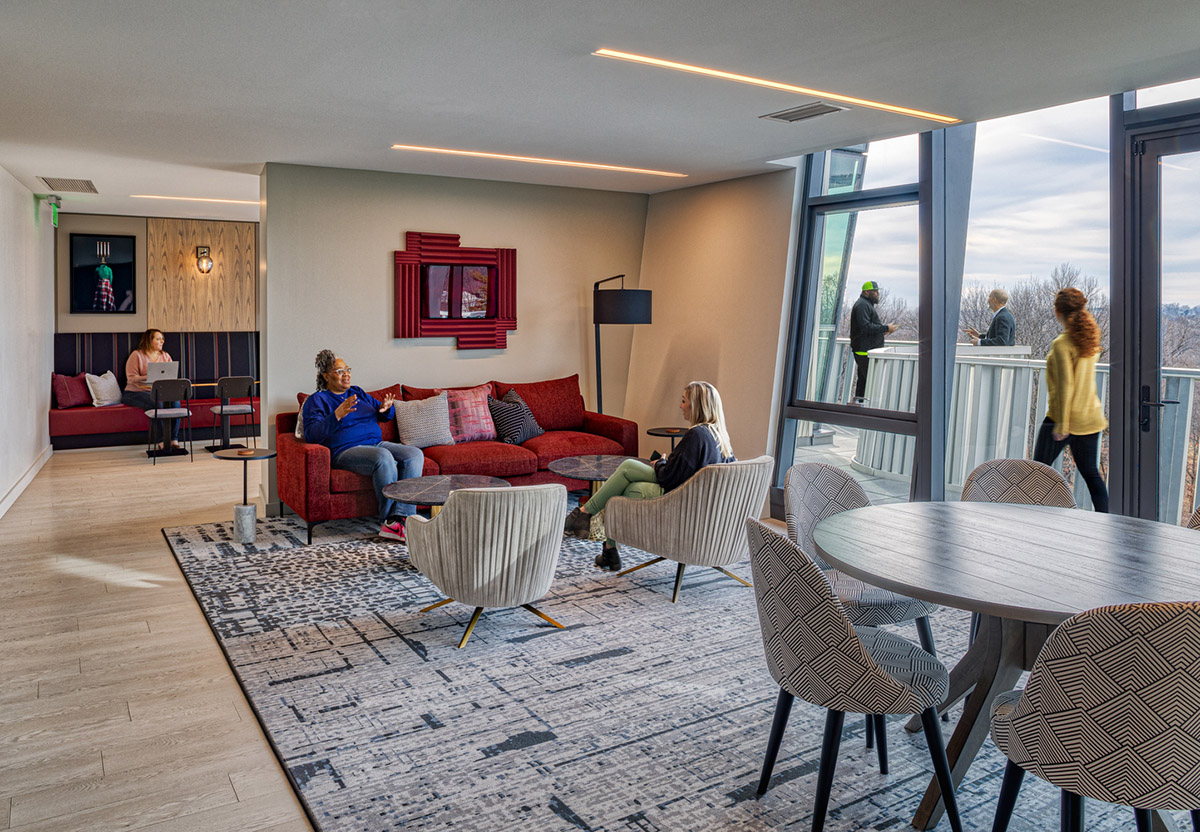 The apartment has been designed so that, each unit is is able to connect its owners to the Forst park and the Gateway arch. "Each apartment features its own corner living room with double exposures that, in addition to offering panoramic views, enhance the amount and quality of daylight within the units," said the studio.
At street level, the studio designed public and retail spaces adjacent to the park and the tower defines a wider, more generous public streetscape, strengthening pedestrian connections between the Central West End district and Forest Park.