Florida's Fort Lauderdale, houses the new build family home, which is the latest residential work by Miami based architecture firm, Strang Designs. It is basically a mix of contemporary hard materials and soft natura surroundings, which gives a sense of the modern era inside the house. It embodies studio founder Max Strang's explorations on 'regional or environmental modernism by adapting a rectilinear frame with site-specific and climate-specific considerations.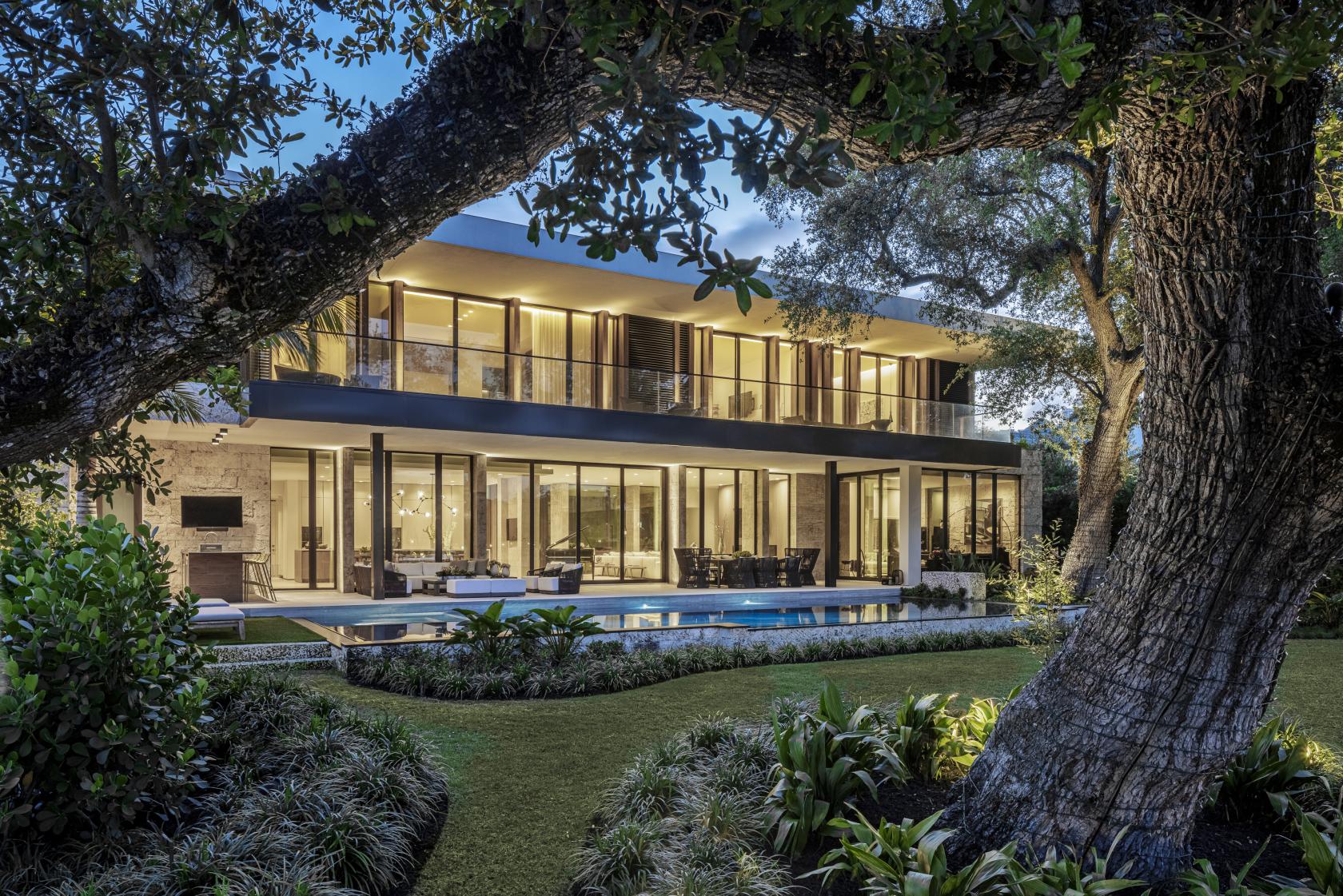 Situated on a beautiful and serene riverfront location, the boasts of being expansive and combines generous flowing interiors with large openings, offering views out at every corner. Courtyards, paved pathways and patios, as well as a swimming pool, ensure residents can enjoy a continuous indoor/outdoor lifestyle throughout the year. One of the clients' primary aims was to have a home that feels modern but also sits in harmony within its setting, and makes the most of the site's greenery and context.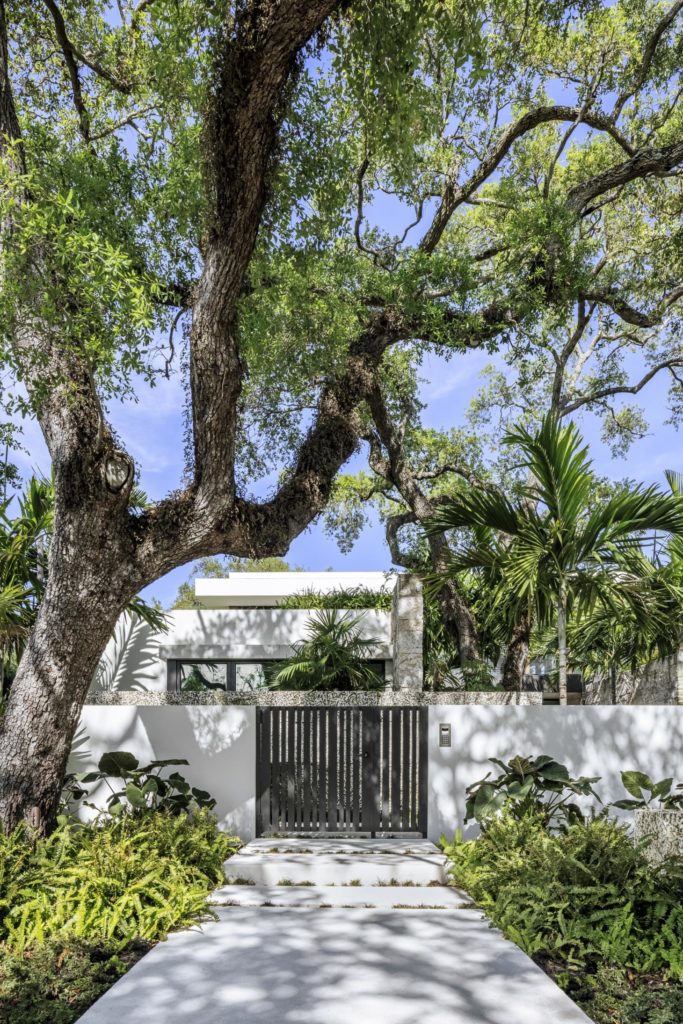 'We aimed to create a cohesively designed home in a timeless style, with integrated design disciplines, from the exterior materials, to interior furnishings, to the exterior hardscape and species selections,' says Strang.
The design of the home, also contains, a strong environmental credentials to support a sustainable architecture. Using technology from smart homes expert Delos, it includes solar panels on the roof for energy storage; a lighting design that works with circadian rhythms and can be programmed in a bespoke way; and a water filtration system used to treat the local water supply.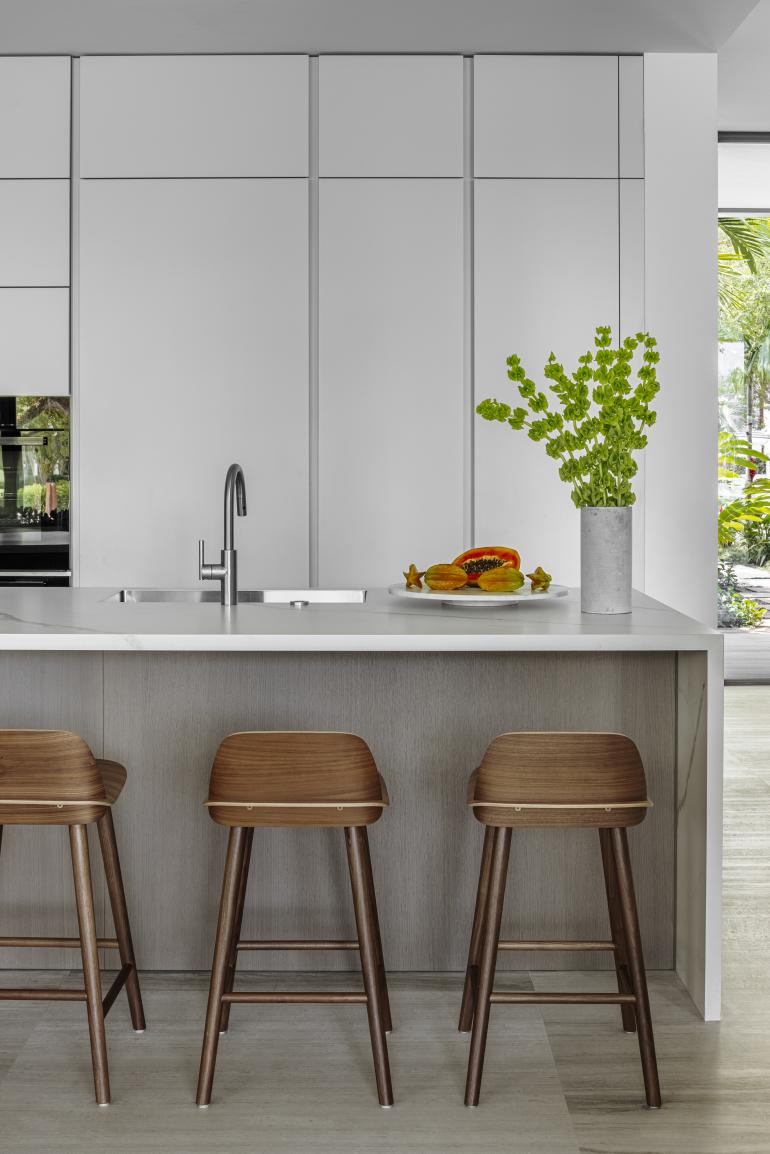 After all this, what we get is a happy customer. 'On the last night of the photo shoot we asked the client what his favorite room was,' Strang recalls. 'He said he loved every single space in the house and how as a family they are all able to use every single area, which is what he always wanted and envisioned.'