Construction input prices increased 1.3% in April compared to the previous month, according to an Associated Builders and Contractors analysis of U.S. Bureau of Labor Statistics Producer Price Index data released today. Non-residential construction input prices increased 1.6% for the month.
Construction input prices are 19.7% higher than a year ago, and nonresidential construction input prices expanded 19.2% over that span. All three energy subcategories have experienced significant year-over-year price increases.
The price of crude petroleum rose 245.2%, while unprocessed energy materials and natural gas increased 117.7% and 114.6%, respectively. Softwood lumber prices have increased 121.1% over the past year.
"Though ABC's Construction Confidence Index has remained reasonably stable to date, there is growing concern in the industry regarding another bout of project postponements as higher costs induce project owners to delay construction," said ABC Chief Economic Anirban Basu.
Producer Price Index, April 2021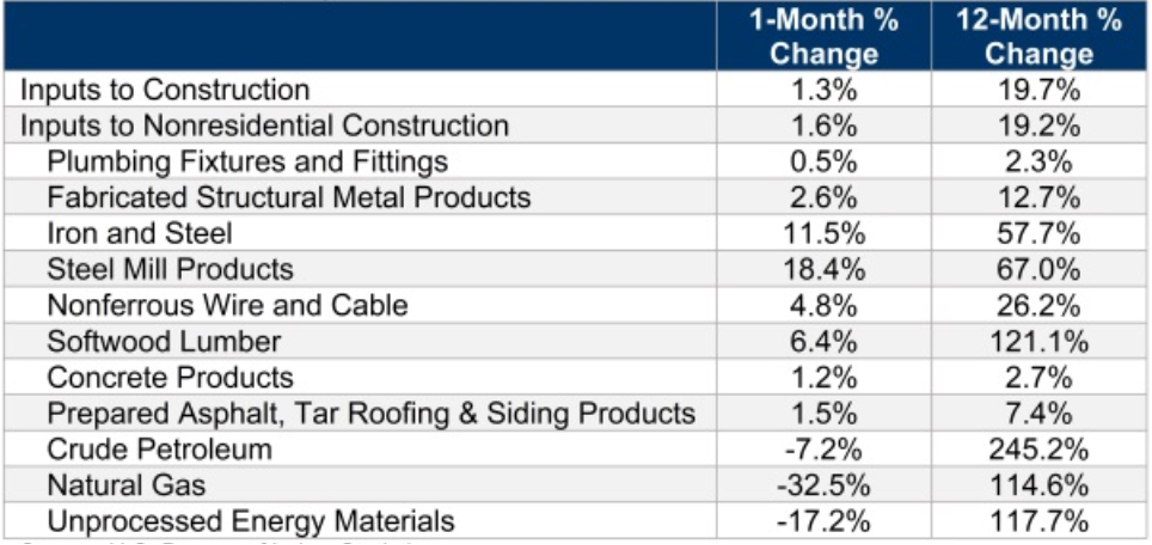 Source: U.S. Bureau of Labor Statistics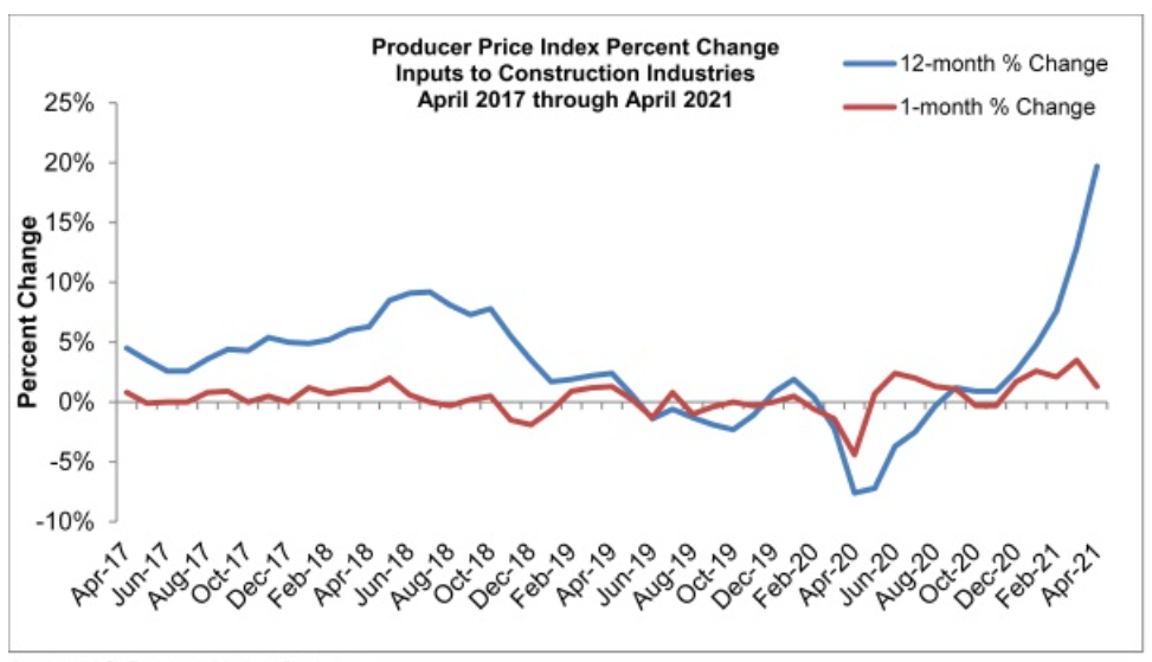 Source: U.S. Bureau of Labor Statistics
Visit abc.org/economics for the Construction Backlog Indicator and Construction Confidence Index, plus analysis of spending, employment, GDP and the Producer Price Index.