A 32 storey mixed-use tower in New York, consisting of a hotel, that extends to the 13th floor and private residences has been completed, by British architecture practice David Chipperfield Architects.
Located on the south-west corner of Bryant park, a nine-acre public park in Midtown Manhattan, the building has been named The Bryant.
The 21,200 square meter tower faces the New York library to the north, surrounded by other historic landmarks in its surrounding, it is situated near Beaux-Arts style Knox building to the East.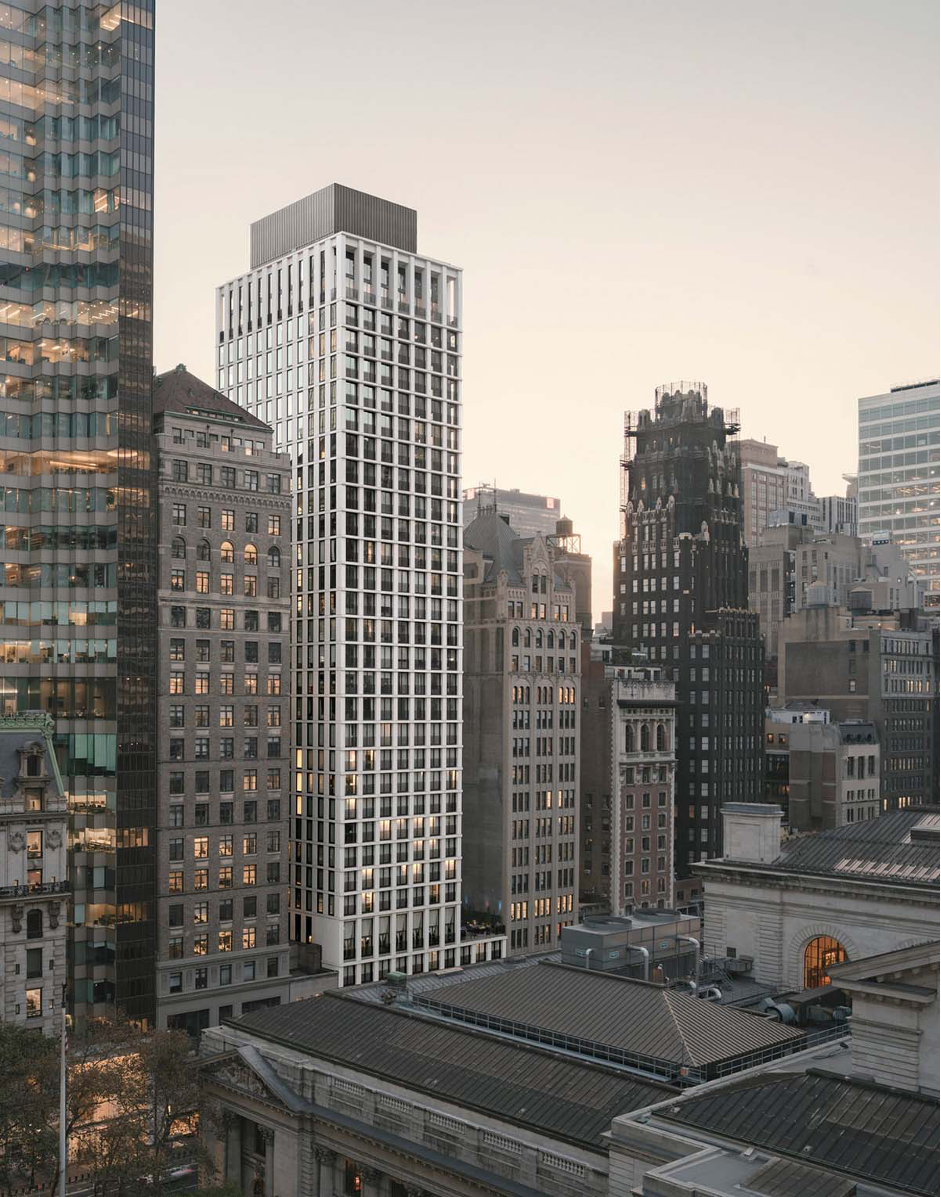 There are two separate lobbies on the double-height ground floor, one for the hotel and the other for the residences, with retail on both sides of each entrance animating the street front.
Following the traditional tripartite composition of the New York base, middle and crown, the architectural language of the building has been articulated in three separate parts.
The base of the tower occupies the full width of the site and consists of a double-height ground floor as well as the first four levels of the hotel.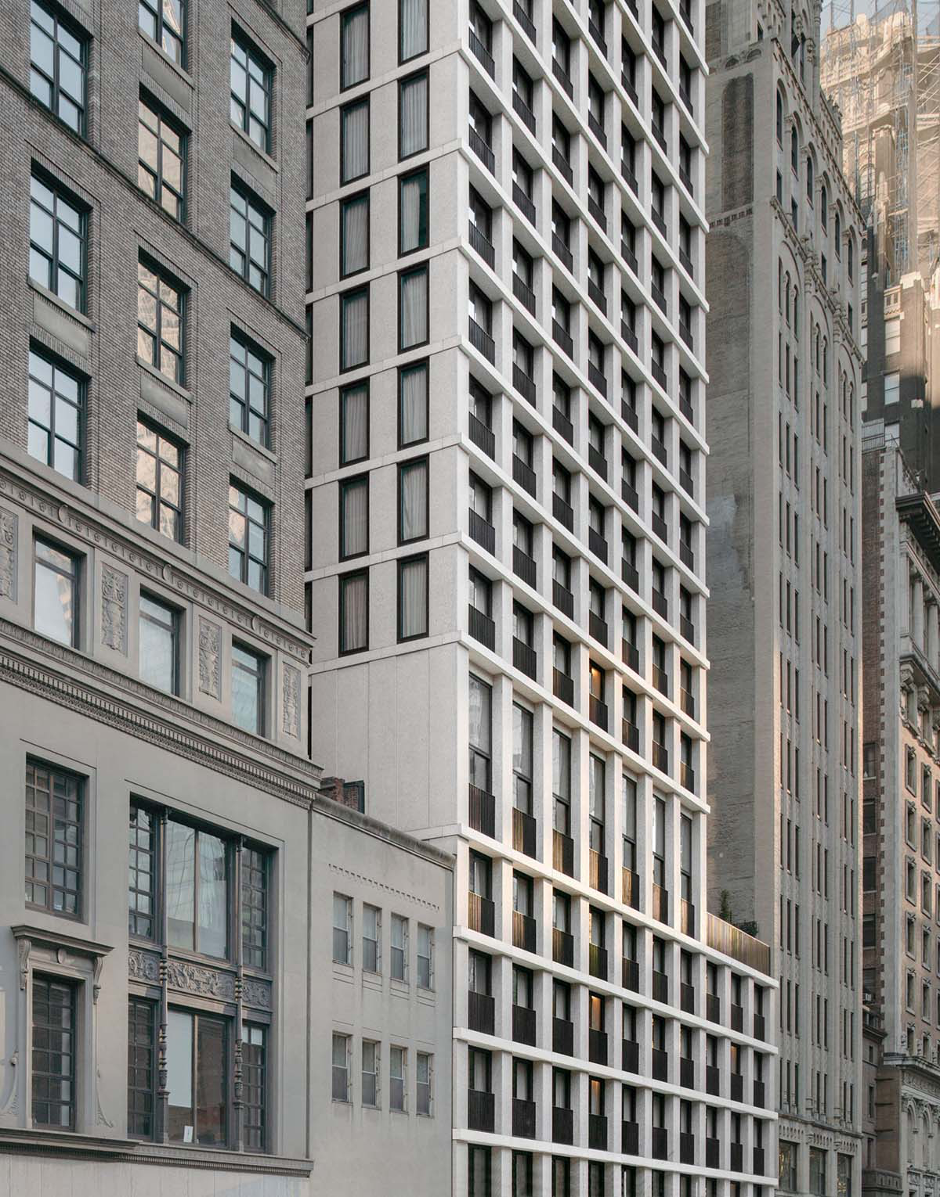 "A decreased footprint, together with an increased floor-to-ceiling height for the hotel bar and lounge, mark the start of the central section," said David Chipperfield Architects.
"This set-back creates an outdoor terrace accessible to both hotel guests and residential tenants while maintaining the elevation pattern of alternating medium and high-rise buildings along 40th Street."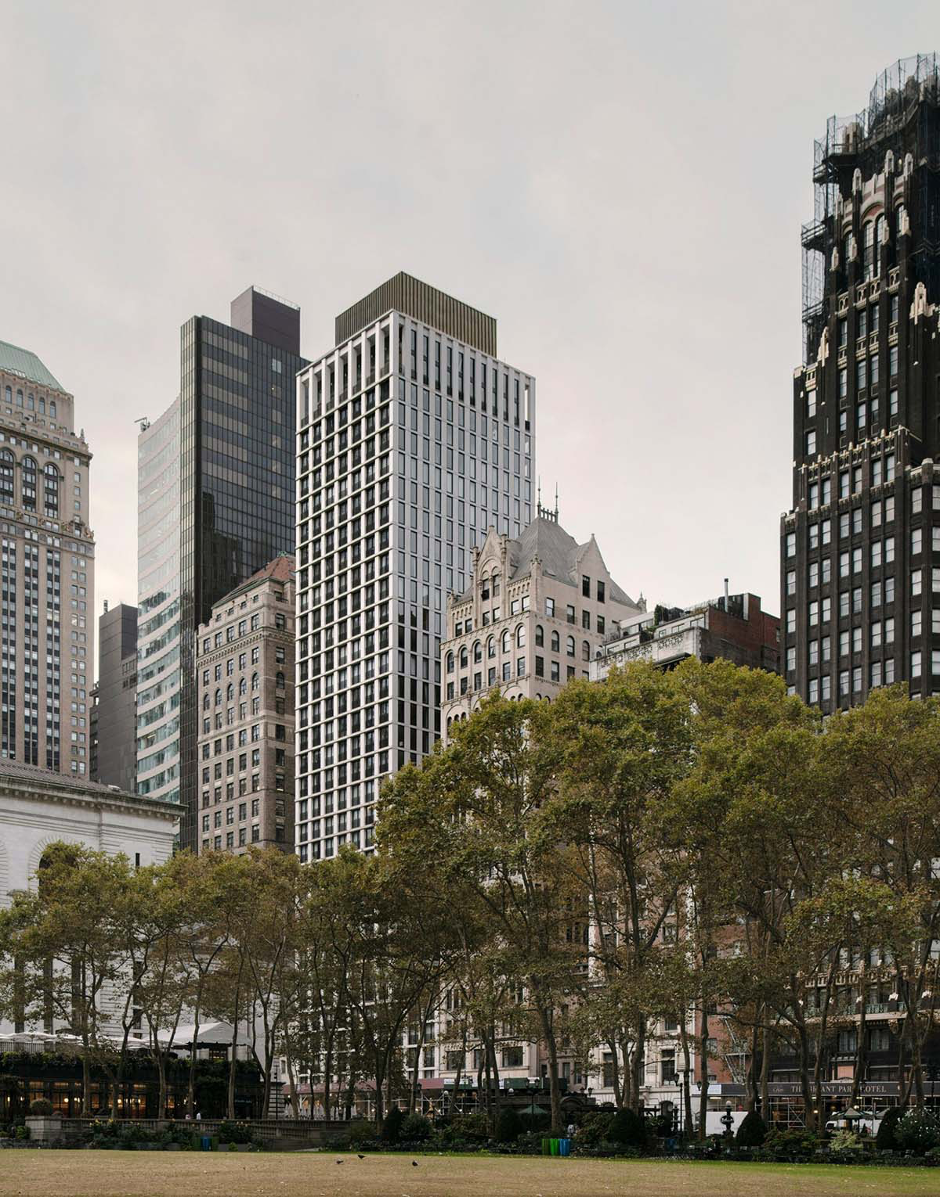 The crown is moved from the tower's layout to the top of the tower and is established by double-height spaces, the studio has come up with two marvellous penthouses at the top of the tower.
"The concrete mix contains different aggregates identical to the stone varieties found in the neighbouring buildings' masonry façades," added the studio.
"These polished precast concrete slabs and columns follow a tectonic grid composition lending the building a classical appearance and firmly asserting its place within the streetscape."
"The concrete building structure extends into the interior of the residences, reinforcing a sense of architectural substance and identity," continued the studio.
Built-In furnishing has been used in the studio, in order to conceal storage spaces and appliances inside. The space has been divided, without any partition walls, thus allowing uninterrupted sight of the whole place.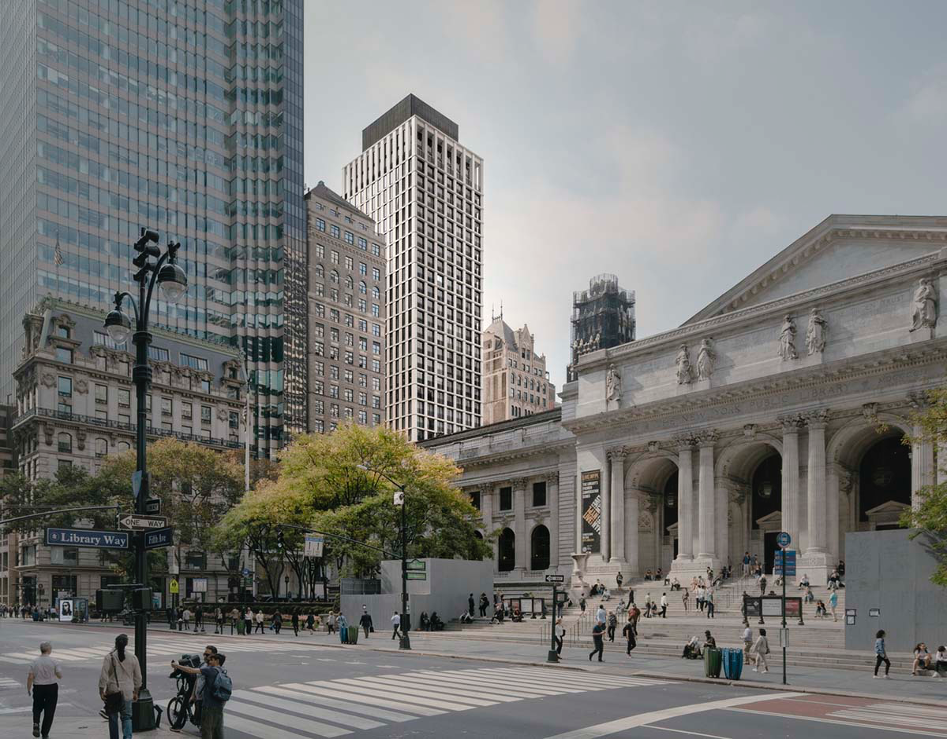 Floor-to-ceiling windows open on to Juliet balconies on the north and south façades for most of the residences, while the penthouses have double-height, colonnaded terraces with view over the city and park.